About
Hello my names Hazumu, all of you may not know but i was originally a boy, but there was a turn of events that made me become female i guess this is where i have to tell you my story.
I was never a very Masculine person, My appearance and my actions would always get me teased for being so feminine. I have been teased all my life over this. I have never really found my self to be a very social person because of this but when i started school this year i found a new friend. But to me she was more than a friend i have had a crush on Yasuna Kamiizumi ever since i met her. Almost the whole school year went by with me and Yasuna tending to the school garden each day.
i always looked forward to spending that time of the day with Yasuna. Then i told some of my friends how i feel about Yasuna and what i should do. Some told me to step on the stage and ask her out, and then others would say that if i ask her out and i get rejected what would i do then. But i had finally made the choice and worked up the courage to ask Yasuan out, but it seems she was not expecting this from me and then she did in fact reject me from her.
In sadness i decided to go for a long walk to reflect to my self what had happened so i walk up through the mountains when i saw a shooting star and i made a wish that Yasuna would still be friends with me even tho she rejected me. But the shooting star seemed to be coming closer and closer and then it finally hit me. I was unconscious for a long time all i could hear was a voice that said you will be all right we will fix this problem we have coused you little earthling. Apparently some aliens space ship had malfunctioned and it crashed into me my body was totally ruined so they had to make me a new one. But when i awoke.....I was a female girl. The aliens where sorry but they were not able to recover me my old body and they had to work fast or i would have died so they put me in a female body. A perfect, Complete, Non-reversible female body.....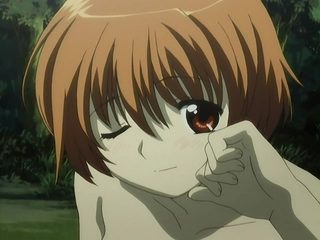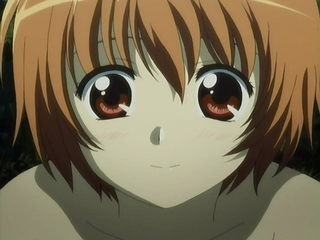 I found it wasn't to hard to adapt to the female body, But the way a female acted was a different story it took me a long time. I had to accept that i was a female down to even the DNA. and there was nothing i could do... so i had to learn to be a female.. My friends where there to help me out. Luckily i had some really good friends who loved me just the same even tho this happened to me. And trust me being a female is hard i had to learn how to dress like a female,Talk like one and learn all the little things which wouldn't seem to make a difference but they did.
My friends where there to support me all the way through my Good and bad times.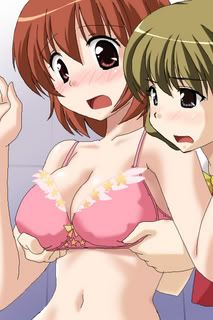 I couldn't have ever made it through this without all of my friends.
Theres only one problem it seems, All of my friends are starting to become in Love with me.........Even.....Yasuna..
My other characters
Karin Makaa - Aoi Sakurabaa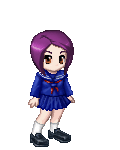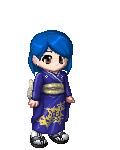 Friends
Viewing 12 of 16 friends
Multimedia
Signature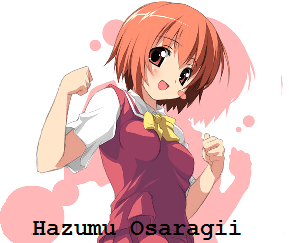 "Accept me for who i am, Not what iv become."