About
-I'm a girl
-I'm straight
-I recently got my Bachelor's degree in Psychology. I want to be an occupational therapist. For those of you who don't know what that is, it's like a physical therapist, only they deal with rehabilitating for specific tasks, and they often deal with more traumatic injuries.
-I'm LDS
-I'll try every type of music: I like something in just about every genre. Art, I love, especially really great photography. I'd love to learn to be really great at it.
-I swim, sing, wish I could dance, and I write.
-I love the simple things in life.
Dream Avi:

Avi Art: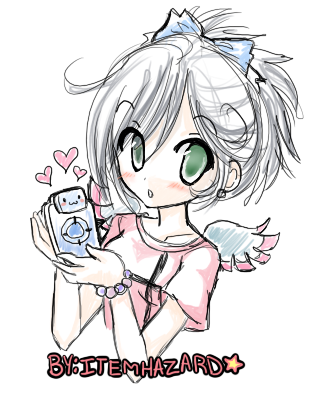 Friends
Viewing 12 of 39 friends
Journal
Rantings
...Pretty self-explanatory.
Multimedia
Signature