About
Awesome pics we took. Meh best friends
Dream avatar

Item List:
#FFFFFF Complex Band
Ancient Katana
Ancient Katana
Black Workjeans
Buttoned Down Fauna Peacoat
Charred Tundra Boots
Chyaku Norisu Scarf
Dark Halo
Shadow Spirit
Winter Rose
Estimated Total: 279,743 Gold
(Estimated with known item values on 20 May 2007)
Hello~! My name is Hyuuga Hanabi and I am from the Hyuuga Clan. My sister is Hyuuga Hinata who is older than me. My cousin is Hyuuga Neji who is also older than me :XP: My father is Lord Hiashi who is the Head branch family father. Also, my uncle is Hizashi, who had died along time ago sadly because of an accident.
Boyfriend: Katsuro Uchiha
Brother:Kun Hikaru,SasukeUchiha808
Sisters:Hinata2Uzumaki,Sakurafan12,Sakura Uchiha 12,
`Anko Mitarashi,Lady--Kairi
Sisters In Law:Mamo',Hinako Uzumaki,
Niece
biggrin
emon-Sister-Kyori
Cousin:Neji Hyuuga102
Some nice pictures that Describle me.








some of the naruto girls
My best friends for Naruto Girls:
.photobucket.com/albums/m118/KyuubiNaruto01/SakuraHarunoShippSakura
Tenten
Hinata
`Sabaku no Temari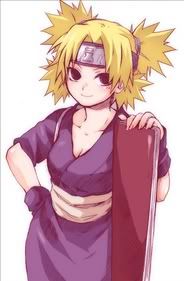 Naruto boys
Hokages
ANBU
Hyuuga Clan
Multimedia
Signature
Me on normal occations.


Me on New Years Day!