About
Bonita
I'm passionate about most things I do. I love masculinity, throw it at me in droves plz. kthx.
I play softball. Keep that in mind if you ever want to mess with me. I'm rough. RAWR. lol.
I live under your bed. DON'T LOOK FOR ME OR I'LL DISAPPEAR.
n00bs bug me. Don't talk to me if you're a n00b. Just thought I'd toss that in there. I get tired of you guys, just leave me alone, 'kay?
I'm a b***h. If you're rude, annoying, or just plain stupid, I will NOT be nice to you. Being stupid doesn't warrant niceness. Deal, or leave me alone.
I have issues. A lot of issues. I probably won't tell you them, even if you did care to know, but keep in mind that I do have mood swings. Hopefully you won't catch one of these swings on the chin.
I love my friends with a passion, even if they don't believe me.
My name's Sammy. And I'm going to be the most amazing person you meet today.
My CoCo's name is Claude.
My Gwee's name is Monique.
My ORLY's name is Patricia.
My Shadow Spirit's name is Carlos.
My Water Meat's name is Kitty.
Her twin's name is Lucious.
LOVE THEM =]
And, here's all the avi art I have received! Thanks to everyone!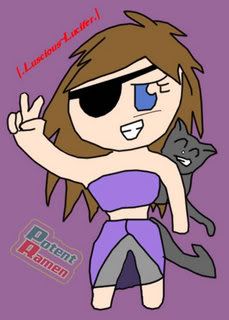 By Trogdor Master Badwick
By lilmew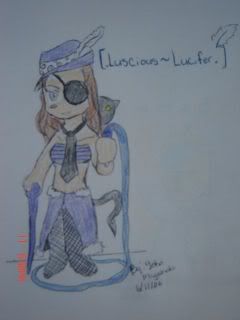 By Yoko Miyamato
By chibi_sai
By Master Klah
By Sparky.The.Hero
By Kensei
By Alyssa
Friends
Viewing 12 of 37 friends
Journal
Broken's loveliful...shtuff. >>;;
Um, whatever I wanna talk about. Kitties....watermelon...coin-operated beings....You know, regular stuff.
Multimedia
Signature
[******** you buddy




You're a whore like all the rest of them