About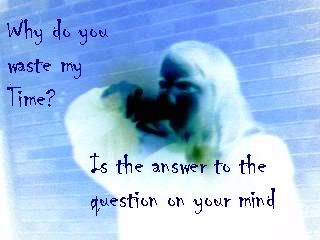 ATTENION
That means you
Raylen has quit all his other quests to move towards his Penguin slippers quest
Donate to me and Ill put your name on the wall of Fame.
Wall of fame actually not famous at all.
Gold count as of 12/12/07
Around 36k
~Jeyu~
Quiet one
Denbob
Hey! Have you met Raylen!!
[/size
Raylen's a super cool guy who spends most of his time in his roleplay thread
The End Of Hearts Bar and Inn.
Check it out sometime; say hello, have a drink, marvel at how awesome Raylen is
Some fun things about Raylen
1. He is a Nihilist
2. He's 1t years old
3. He is a emotional wreck
4. He love's Manga, and Anime
5. He's pretty much a Genius, although he hates it
6. He goes to Lamphere High School, and hates it
7. He writes fan-fiction (Want some? Just ask.)
8. He hopes to be a writer when he grows up
9. He's written many short stories and is working on a novel
10. He bears a striking resemblance to a one Jesus Christ
11. His nick names include, Jesus, Kyle, Killie Ka bob, Baby, Hey you, Kateru, and Jackie (Yuck).
12. He hates life
13. His biggest obsession is to spend some quality time with his Bathtub and toaster, a little water for flavor
14. He has been barred from doing this
15. While it's true he does Alot of drugs, he is not a bad person for it
16. There are things about his past that would make your skin crawl
A poem

A poem for you
A poem left by me
A poem for the wicked
A poem just for thee
A poem about reverence
A poem way too sad
A poem that will eventually make you mad
A poem for the happy how i envy you
A poem for the Emos yes i hate you too
A poem for whoever and anyone else
A poem i wrote on my way too hell
Signs <3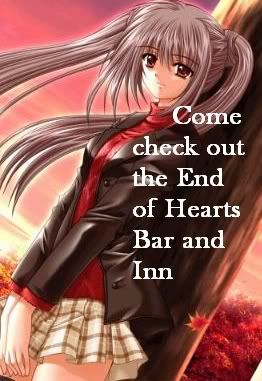 Raylen loves signs. Make him one?
Avi art <3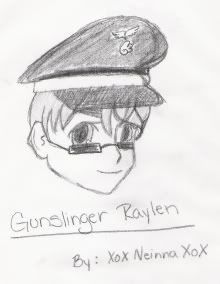 Raylen also loves free Avi art. Draw him?

Some wisdom to keep you warm at night
Life is a river, yet time is an ocean. raging and churning with the memories in your heart still burning. When asked from your life what would you change, look them in the eye and simply say nay
Your life is your religion, your body your temple, what you do is your choice, after all its just how you worship.
It's normal to be lonely, cause it's just how you love.
If your heart burns with embers of loves now gone, do not weep in your pain,love in your misery, it suit's you well
John lennon
For anyone who doesnt know, this man is my Idol. My entire purpose in life is defined by the way this man lived his own. He stood up for thing other people wouldnt even dream about. A hero in his own right, Lennon challenged people to dream big and never stop imagining.
December 8 1980 Is the date of his death, Although I never me John Lennon, like so many others I feel like I know him personally. His words his idea's and his music all relate to me on such a level.
RIP john
Your death truely marked the fall of humanity

A Thank you from a shattered soul
I decided that a select few of you do so much for me, and although some of you will never see this at least I can say I said thank you.
Krista- No one has ever done as much for Me as you do, you dedicate every day to see me smile. I cant ever thank you enough.
Megan-Your the best friend a guy could ask for, it's as simple as that. You've never let me down and I love you like.. I don't know but we got something special. Ill never forget the spools and the power lines or "Window window Door big window. IT DOESNT END MEGAN WHY ARE THEY ALL THE SAME!!!"
Roman- I cant ever thank you enough, your like my little brother, and your probably the only person in the world I really would do anything for.
Jeremy- I look at you as the other me, the way I might be had I made some other choices in my own life. I almost look at you like my kid because I always just want to see you succeed in life and be happy. You mean the world to me Kid
Max- Your easily the easiest person I know to talk to, and one of the Few people that's never quit on me, even when I don't believe in myself, you believe in me. Thanks and your still my favorite gay man
Katie- I don't even know where to start. All those nights we spent just sitting up talking about nothing, you know me better then I know myself, and I still do love you, I think I always will.

What's the deal with my brain?
Why am I so obviously insane?
In a perfect situation
I let love down the drain.
There's the pitch, slow and straight.
All I have to do is swing
and I'm a hero, but I'm a zero.

Hungry nights, once again
Now it's getting unbelievable.
'Cause I could not have it better,
But I just can't get no play
From the girls, all around
As they search the night for someone to hold onto.
And I just pass through...

Singing...
Ooohhhhh oh. Ooohhhhh oh. Ooohhhhhhhhhh.
Singing...
Ooohhhhh oh. Ooohhhhh oh. Ooohhhhhhhhhh.

Get your hands off the girl,
Can't you see that she belongs to me?
And I don't appreciate this excess company.
Though I can't satisfy all the needs she has
And so she starts to wander...
Can you blame her?

Singing...
Ooohhhhh oh. Ooohhhhh oh. Ooohhhhhhhhhh.
Singing...
Ooohhhhh oh. Ooohhhhh oh. Ooohhhhhhhhhh.

Tell me there's a logic out there.
Leading me to better prepare
For the day that something really special might come.
Tell me there's some hope for me.
I don't wanna be lonely
For the rest of my days on the earth.
Oh..!!

[solo]

Ooohhhhh oh. Ooohhhhh oh. Ooohhhhhhhhhh.
Singing...
Ooohhhhh oh. Ooohhhhh oh. Ooohhhhhhhhhh.
Singing...
Ooohhhhhhhhhhhhhhhh...
Hey dad Im writing to you
Not to tell you, that I still hate you
Just to ask you how you feel
And how we fell apart how this fell apart

Are you happy out there in this great wide world?
Do you think about your sons?
Do you miss your little girl?
When you lay your head down how do you sleep at night?
Do you even wonder if were all right?

Were alright
Were alright

Its been a long hard road without you by my side
Why werent you there all the nights that we cried?
You broke my mothers heart, you broke your children for life
Its not ok but were alright
I remember the days you were a hero in my eyes
But those were just a long lost memory of mine
I spent so many years learning how to survive
Now Im writing just to let you know that Im still alive

The days I spent so cold, so hungry, were full of hate
I was so angry, the scars run deep inside this tattooed body
Theres things Ill take to my grave, but Im ok, Im ok

Its been a long hard road without you by my side
Why werent you there all the nights that we cried?
You broke my mothers heart, you broke your children for life
Its not ok but were alright
I remember the days you were a hero in my eyes
But those were just a long lost memory of mine
I spent so many years learning how to survive
Now Im writing just to let you know that Im still alive

And sometimes I forgive, yeah and this time Ill admit
That I miss you, said I miss you

Its been a long hard road without you by my side
Why werent you there all the nights that we cried?
You broke my mothers heart, you broke your children for life
Its not ok but were alright
I remember the days you were a hero in my eyes
But those were just a long lost memory of mine
I spent so many years learning how to survive
Now Im writing just to let you know that Im still alive

And sometimes I forgive, yeah and this time Ill admit
That I miss you, said I miss you...hey dad
Journal
The Story of a lonely solider

Kyle's life is full of three things. Love, hate, and misery. As he dwindles through this existance you my minions get too see into the reality that is his life
Multimedia
Signature
Raylen ish questing cleavage signs Current signs =1