About
Perfect description of meh . . . I'm a Fire Bunny
Rabbit people love to play under the moonlight. Quite fanciful, they respond to the power and beauty of nature and are always being pulled one way and the other to examine what they find.
They are the luckiest of all twelve signs!
But, it's more a result of "the harder I work, the luckier I get" than taking crazy chances.
They are cautious, conservative, bright, and have a good head for business.
Supremely pleasant to have around, these affectionate, naturally shy peacemakers seldom ever lose their temper. 3nodding
They sometimes appear to be singing the blues because of a natural but short-lived tendency towards despondency.
Rabbits always inspire deep admiration and trust. 3nodding 3nodding

You might expect Rabbits to be passive, quiet, and loners. Not so, the Fire Rabbits.
These extroverts are leaders of the pack!
Fire Rabbits intuitively sense the right way to bring out the best in themselves and other people.
They are brave creatures, thirsty for life.
Others eagerly follow them because of the promise of adventure and great fun, and they are never disappointed.
Enormously capable and hardworking, Fire Rabbits can achieve great things others cannot match.
Excellent lovers, they rapturously charm their partners with cozy fireplaces, affectionate hugs, and, most of all, undying support and loyalty. rofl rofl rofl rofl
Brought to you by your daily dose of "Grim's Mohawk"


Grim's mohawk is not intended use on kids under the age of twelve. If Grim's mohawk causes a rash, please inform your doctor. Common side affects when using Grim's mohawk are: Awesomeness on a stick, Coolness beyond regulation, sudden 'Mac Daddy' status, and severe inflation of the ego. Severe, yet rare side affects include: Loss of limbs do to "Grim's Mohawk" and/or sudden swelling of the kidneys.
My very own scantly clad Anime Chicka . . .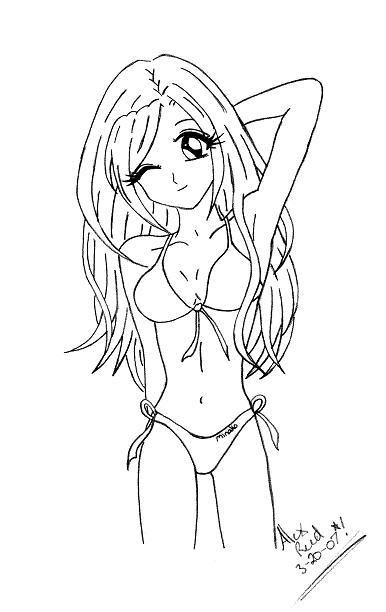 Compliments of
M i n a k o
Friends
Viewing 12 of 47 friends
Journal
Thoughts of Mine that just happen to be better than yours
*SMIRK*
The best irregular thought seen in the world of men...and women.
Multimedia
Signature