GreenBeanie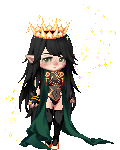 Details
Last Login

06/23/2019 4:46 pm

Total Posts

4665

Member Since

08/30/2006
Occupation

art historian and conservator

Gender

Female

Birthday

10/06/1992

Website
---
Interests
About
time's never been on our side, so would you wait for me?
i lead a selfish life, 'cause that's what i need. what do i
have to do to make you believe? it's all for you and me.
i live in the beautiful state of californ-i-a. i'm a young
photographer
and
art historian/conservator (in the making!) who goes by the name of ashleigh.
i'm a big kid at heart who loves music, old films + movies, cameras, frank sinatra,
various boys (actors + musicians) with accents, tea, disney, sloths, elephants,
art, books, anything british + lots of other things.
feel free to chat with me, i promise i'm not weird!
feel the sunshine profile © greenbeanie
it may not be used without permission.
Friends
Viewing 12 of 59 friends
Journal
le journal of ashleighsaur
Multimedia