About
Used to be known as -Nekura Usagi-
[About me]
I love to draw. I'm the oldest of 4. I'm currently going to college majoring in biotechnology and microbiology. I like having fun. Ummm... don't know what else to say.
[My Deviantart]
Deviantart
[My Tumblr]
Tumblr
pms:
OPEN
friend requests
: Closed sorry. I will friend if we talk for a while but there are way to many random friend requests.
Most awesome guy ever...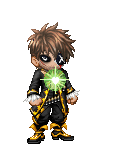 Exluzive!
Placed in avatar arena:
(6th place, week 39 of 2011)
Previously featured:
(June 14, 2012)
(Nov 06, 2010)