About
My name is Megan Nguyen, im a manga geek!!!!!!!!!!!
heart
heart
heart
How im more of a geek
-im a A and B student
-I have glasses
-I used to have braces
-im antisocial but once you get to know
me, im crazy so my friends again say
-lastly i have no life....
My Favorite mangas!!!
Maid sama
Gentlemen's Alliance Cross
Sakura Hime
I have alot but I'm just too lazy to bring them up(mostly all of them are by Arina Tanemura, Haruko Kurumatani, and Hiro Fujiwara)
My Future Husband!!!
[********]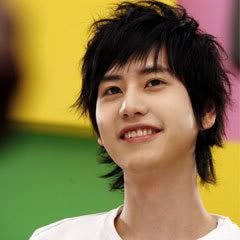 Super Generation!!