About
So I guess since this is the About Me section I should tell you a little about me. Well for starters music is my LIFE. So are my friends. I love to hang with my brothers and I'm really close to them. I also have the world's best boyfriend. He is the love of my life and we plan on getting married and moving after I finish school.
I can be your worst enemy. Especially if you hurt my friends. Theres two sides to me. The sweetheart who will always be there for you and your best friend. And then there's the bitchh. You dont want to see that side or be on my hate list. I WILL make your life a LIVING HELL.
I love to party. And if you knew me before I left I'm gonna be honest. I've changed. I've grown up. And I had to especially after this past year. I have a baby brother that I take care of since my dad died.
I have the biggest crush on Destery <3. Watch him and his friend Nate on YouTube. You will laugh until you cryyyy.
A video of Destery is below in my media section.
I'm the type of girl you'll never forget. Nor will you want to. So friend me and lets talk (:
Lydia <3
Fave Bands:
The Wallflowers;
BROKENCYDE;
3OH!3;
Porcelain and the Tramps;
Skye Sweetnam <333;
Blink 182;
Sublime;
Sum 41;
Shinedown;
Shiloh;
Good Charlotte;
Simple Plan;
The Medic Droid<33
Aiden;
Soho Dolls;
Lit;
Eve 6;
Everclear;
In This Moment;
Flyleaf;
System Of A Down;
Millionaires;
Hollywood Undead;
We the Kings;
The Dollyrots;
Prozzak;
Wondergirls;
Hyori Lee;
BoA;
Me: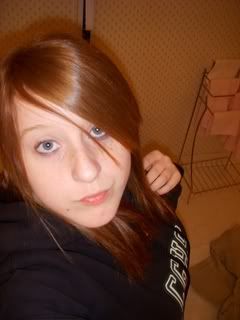 MY BFFLS: They're awesome. I love 'em!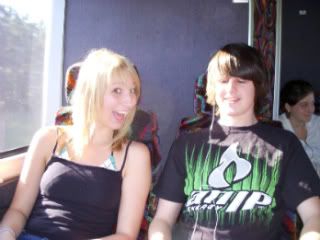 Friends
Viewing 12 of 129 friends
Multimedia
Signature
Hate is what I am, Love is what I'm not.

With me poetry is not a purpose, but a passion.