About
biggrin
...
Kbn
biggrin
and Rbn -_ -
My names Kbn!! -_- .... hey ... im Rbn
Kbn--Alrighty!! besides Frisbees and burgers i love to draw and that shiznit ;D heres
Mah DA!!
my personalitie resides within Rbns gear and weapons
biggrin
Rbn--.... Meh i got nothing... alright im a mercenary/bounty hunter i guess... nothing more than that...
Kbn--
biggrin
Rbn-- -_- ...whut?
Kbn--Looks like you picked the wrong week to quit sniffing glue.
Rbn- Oh I get it. It's clever very clever.
Kbn- -Thank you.
Rbn- How's that workin' out for you?
Kbn-- What?
Rbn- Being clever.
Kbn- -Great.
Rbn- Keep it up then...-_- ...glue... very powerful stuff.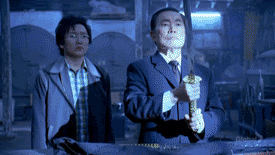 Friends
Viewing 12 of 42 friends
Journal
H.I.T.-classified-log
A compilation of our latest creation H.I.T. Created by: Sunshadow, LoneSeraphim01, Gijutzu -Written by: LoneSeraphim01 (litle modifications by Gijutzu)-