About

I'm Gaby I like lots of stuff!

Yeah before I start I would like to say that I love God with all my heart and I will never stop ok now lets get this Party Starting!!!
1. My family and friends are my life to me!
2. I can't live without music.
3. I will beat you in DDR beware.
4. I will eat you if you say you hate the jonas brothers!
5. I'am a squirrel yes fear me!
6. I love Pandas don't ask!
7. I do enjoy traveling
8. My idol is Kelly from shoes!!!
9. My fav. book is 'The Outsiders"!
10. I like cute romanic animes!
11. I'm a very strange but I will make you laugh!
12. Summer time is my season!
13. My friends said I'm sweet, nice, super smart and innocent lol!!
14. I'm super random!!!
15. Most important of all I'm the one and only Gaby G!!!
Now let me tell you about my best friends at Gaia!!! Here it comes
Warning prepared yourself cause this is going to beee super long!!
*. Lizzie you are best friend who is a duck! You are always helping me out when I need it! I can trust you with my life and you are like a mommy to me! Lizzie is pointless time to time jk but if I never had met her I would not be whi I am today! Thank You!!! Stay Gold Lizzie!!! P.S. People in Gaia Squirrels and Ducks can be friends!!!
*. Momo is my sis forever! I love her crazy! She makes me super happy and she always got my back! We will always to do crazy things together and have random stories to tell! We are like always on the phone or talking on the computer so we are never seprated!!! Love you lots!
*. Luiza is like my twin who I love lots! She is the lazyest person in the world that you will ever meet but one od the sweetest!!! She is my best friend ever and we have a lot in common to much in common!!! I love her!!!
*. Alex .... who are you??? Just Kidding!!! I love you too much to ever forget you! You are my first guy friend that I ever had and Alex is Harry Potter so if you are mean to me he will turn you to a toad! He is like my daddy that protects me! He is my best freind for life!!! By the way girls Alex is a sweet heart and single I repeat SINGLE!!! He is going to kill me!!!
*. Chris you have to go on! I mean how us are we going to make fun of Gaia!!! You are an awesome friend to have! You are lots of fun to be with. Just so dumb and funny that makes you you! Your like my brother love you lots!!!
I know them in real life the have Gaia!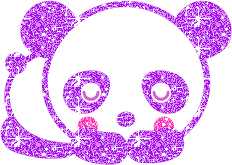 Friends
Viewing 12 of 71 friends
Multimedia
Signature