About
Good lord you can really see how distinctly 15 I was when I put this profile together. At first i was going to delete the whole thing and promptly die of shame but honestly it's kind of endearing. It's like a wee time capsule of a simpler and much cringey time
WARNING! THIS PAGE MAY CAUSE BLEEDING OF THE EYES AND PROBABLY WONT BE WORTH IT IN THE END. WHY NOT JUST PM ME INSTEAD?
Come on people, at least say hello before you try and add me. Poor form
About Me~
That's what I look like (when in need of a shave)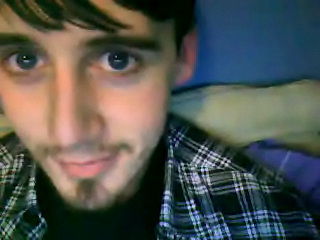 Name: Callum
Gender: Male
Eye color: Blue
Hair Color: Black
Height: 6 foot
Favorite Color: Green
Where do you live?: The Emerald Isle of Ireland, though I currently reside in Scotland for college.
Your Style: What's Style?
~Anything Else~
I'm a Black Belt in Nin Jitsu (yes that does mean im a Ninja), and taking up karate as a beginner soon. C:
I have an extreme love for the colour GREEN (i know i know an Irishman that loves green. Not very original xP
My English teacher said I had the writing ability of an adult but the spelling and grammar of a 7 year old (apparently I need to qualify this statement by pointing out I am in no way shape or form a writer and therefore am not in need of an "editor" haha)
Im living in scotland at the moment in the town on
Scum
Dundee. Im over here for Uni to study to be a mental health nurse. Ive made it into second year so I must be doing something right
Further news as events warrant...
Soo......this is singlness? Its been awhile hah.
Wow it really shows how long it's been since I looked at this thing considering my lady friend and I just celebrated my
2
4 year anniversary