About
A L E X I S
I'm generally quiet online, but in real life I'm loud and crazy. I'm one of those people who dance like no one is watching and I love it.
I just graduated high school and am going off to college next year. I'm not quite sure how this will affect my time on gaia. I'm so excited to be going off the college! I'm a Biology major and a med school hopeful. I aspire to one day become a pediatrician. I've been on gaia since Feb 7, 2008 on a previous account.

Please get to know me. I love profile comments and PMs. I just adore chatting so feel free to contact me when you need someone to talk to.
I play zOMG a lot. I just felt like putting that out there! If you have any tips about rings or game glitches, please share. I love learning!
And now to end with a picture of my dog!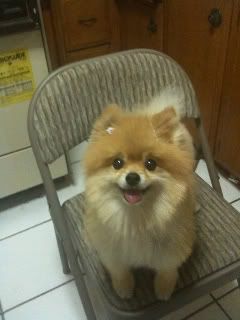 Well anyways, thank you for reading my rant!
Have a nice day!
Friends
Viewing 12 of 58 friends
Journal
Love Story
Simple rants about my life or progress on gaia