About
Name - For now, I remain Flowwer.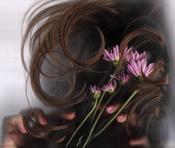 Age - 20
Hair color - Brownish-so.
Eye color - Oh, it changes from blue to green to gray to whatever mood my eyes are in for the day.
Residence - Virginia.
Likes - Art museums, Beatles, Weezer, Cupcakes, Pancakes, Music, Poetry, Writting, MTV, VH1, Shopping, Penguins, Rainbows, My Little Ponies, Skittles, Polka Dots, Nail Polish, Socks, CDs, Cult Horror Movies, Stream monitoring, Environmental Science, Drama, Acting, Shakespeare, Moofins
Dislikes - Cliches, Lies, Developers
Favorite foods - Pasta, French Fries, Honey Mustard
Favorite beverage - Strawberry Banana Smoothie
Favorite animals - Penguins, Llamas, Bunnies, Sea Otters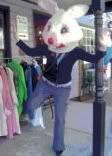 Favorite color - Pink, Teal
Favorite television show - Family Guy, Futurama, Robot Chicken, Seinfield, I Love New York
Favorite band - Beatles, Brand New, Say Anything, Weezer, Fall Out Boy, All American Rejects, B52s
Favorite play - Steel Magnolias
A little about me in general - I like to poke things.
Me -
Friends
Viewing 12 of 89 friends
Journal
Flowwer's TOP SECRET Journal
o.o... TOP SECRET.. well, not exactly.. ^_^'' In my journal I plan to basically write about my day, about myself, poems/songs, plans on gaia and all that juicy gossip! O_o;; *poke*
Multimedia