About
I think we've had a misunderstanding, you and I...
...It's not that I
hate
you. You'd know if I did, I promise. But as of right now let's think of our relationship on a strict tolerance level. We don't want each other, obviously. And we don't really NEED each other. But the mutual benefit we're getting is pretty substantial to justify me sticking with you. Wouldn't you agree?
Of course you do.
I love you, sweetheart.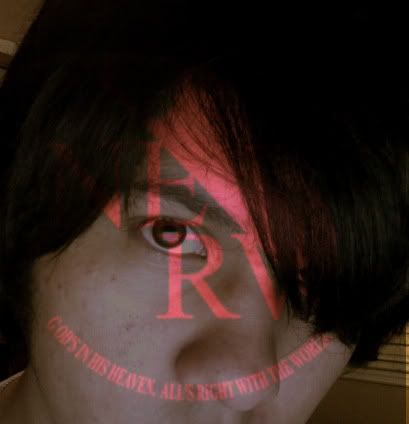 "There is a theory which states that if ever anybody discovers exactly what the Universe is for and why it is here, it will instantly disappear and be replaced by something even more bizarre and inexplicable.

There is another theory which states that this has already happened."

--- "The Restaurant at the End of the Universe", by Douglas Adams
Friends
Viewing 2 of 2 friends

Journal
Rich Thoughts.
There has to be a better way to put all of this...