About
Hey whats up and welcome to my page lol. My name is Jessica I am 14 years old soon to be 15. I am a fan of video games like Final Fantasy, Zelda and Kingdom of Hearts, but Im a good looking fan not one of the ugly geeks lmao. I also enjoy anime shows like Naruto, Blood , Shen Shang, Death Note, Bleach and Family Guy. But what I really like to do the most is hang out with my friends at the movies and throw popcorn at anyone who sits in front of us lmao, and on Gaia I hope to find some nice people like myself to talk to and become friends as well.
HERE IS SOME PICS OF ME AND A LITTLE MORE ABOUT ME !!!!!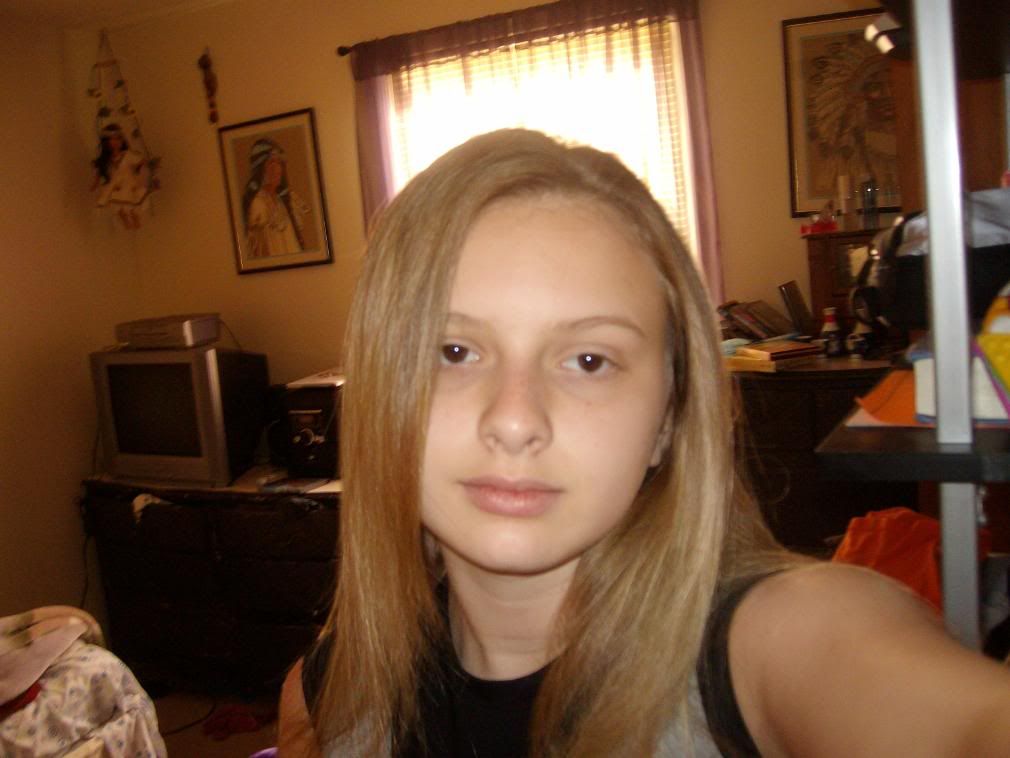 Yeah, this is me lol and just so you know I am one of these people who dont really care about what you think of me and I say whatever pops in my head but hey everyone has there opinion about something so just say it lmao because thats how I meet most of my good friends that I have today.