About
I am 14.
My best friend is X_xTwitch_Mortex_X
I am awesome and random.
I love cheese. Cuz, I mean, who doesn't like cheese?
Ooh... here's a pic of me!
biggrin
Aren't I prettiful?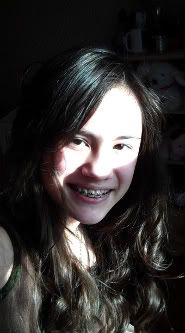 Um... I guess I'm pretty rich and I am addicted to gaia and ZOMG. but hey, who isn't? So send me a pm cuz... well I'm awesome!
3nodding
Friends
Viewing 12 of 41 friends
Journal
Genevieve's Blog
Are you bored? Aw, pity you.
I, me, and myself. This isn't just any ordinary journal about mindless things that no one cares about, this is my attempt to entertain you. So please, sit back, and enjoy.
Signature
[img:3cefbc22fc]http://s.cdn.gaiaonline.com/gaia/members/ava/f6/76/598331a1f976f6.jpg[/img:3cefbc22fc]