About
Yaup Thazz Meh ;D
Da Da Da Da
DUUUUM
"Vault brings everlasting happiness..."
'Ello, Hon
You look smashing
No, I do

not

have freckles
I got this name because freckles rock
Thee name izz April
But its

Deckle

to you.
No, I'm not a man
Needs my excellent-aay music .-.
I enjoy BRITE coloures <3
I have many phobias
I hate being stared at
I am NOT a neat freak
Reading is my #1 priority..most of the time xP
I

may

or may

not

befriend you. Depends, yanoe?
I want to tip a cow and wax a bald head
I laugh when people trip xD
I

can

be random
I can't ride a bike
Vault! Umnumnumn :B
I am bored 99.5% of the day
I eat people :3
I <3 Cyanide and Happiness Comix
Unicorns are

gay

misunderstood
Rainbows are my best friend <3
I

can't

dont whistle
Proud to be a

Gasp-a-holic

:]
If I was a man I'd name myself Corneilious
Im not really good in anything. ;|
Officially a stalker of Edward Cullen :3
Starbucks = Heaven 'n More
Typos are

sick

and

wrong
I believe in M a G i C. Do you?
I feel like having a crepe...
Hollii Raviollii
Deckle currently feels bored because she watched the Twilight Movie and was not satisfied. I need bananerz crepes &&& vault more than you know.
OMG the dance is next week so Imma bring some vault to hr and drink up, bby.


Btw, where in the WORLD can I get me some VAULT!!?!....Oh yeah.... Walmart

So, so, so;;
Heeeeeeeeeeeeeeeeeeeeeeeeeeeeeeeeey. :]
I r Freckle

Tastic

**
Rawrness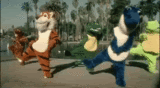 Friends
Viewing 12 of 27 friends
Journal
F.r.e.c.k.l.e.s

Poot.

My life. MINE.
Multimedia
Signature
Norris likes to partay.