About
To the girl that stole my heart.
She took it,
It's hers to keep.

She holds it in her hands,
To break,
To love,
To cherrish,
Or to hate.

It's all to her,
That my heart is in.

And she doesn't even know it.
LALALA



I'm nice

Comment/PM me

I like to TALK





Birthday: May 7

Myspace:
One
Two
Music
Holding on too tight,
To what was never there.

Putting up a fight,
Even though the odds were not fair.

Holding the pain deep inside,
Not letting a tear fall.

Standing with little pride,
Even though all it could do was crawl.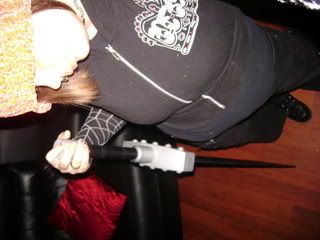 Look there, what do you see?
A disaster.
Fading away from your memorie.

Look there, what do you see?
Someone fake,
Something it wishes it could be.

Look there, what do you see?
The ashes from the burnt corpse,
Blowing away in the breeze.
I'm not the best,
Not the coolest,
Or the nicest.

I'm not the skinniest,
Or the best looking.

I'm even a transexual.
AKA:
I'm really a male inside a females body

I'm stupid,
And slow.

But,
I at least make a good friend.
='D
Most call me Envy,
Some say Bri,
Cloud,
Boi,
Sora,
Yuna,
Yuki,
Brian,
Briana,
Bribri,
ECT.

My Fav. Is Envy.
<33

Just call me what-ever floats your boat.
='D
Kumo made me a SIGN!
<333
&&the gorgeous KIBA.
<33
Yuuchi. ♥


Lucie made me this. ♥

And this girl made me a sign.
=3
Friends
Viewing 12 of 42 friends
Journal
Random Crap
Multimedia
Signature
Randomly PM me,
Or comment my profile.
It makes me H A P P Y