About
When life is at its lowest, the only place to go is up.
Hey~ You don't need to know my name, so just call me Raynn, or Fallen's just fine as well. =]
I am twenty years young and--le gasp!--there's my picture above! Sporting a Totoro hat, no less ~
All I'll say about where I live is Minnesota. x3 So don't ask.
I am in love with music! <3 Music is my life; it has saved my life many times by bringing me up when I was down and brought me even higher during the awesome times.
I am constantly impressed and inspired by the musical talent that I find in the weirdest of all places.
I am a writer, and damn proud of it! I've written limericks, short stories, and many pieces of poetry.
Being a writer, I have a constant urge to let out my creativity, so where is my vent? Gaia, of course! I love literate roleplays, and even better when they last for so long. It's hard to find these days and most would agree with me.
Reading is another of my passions. I've fallen in love with many books and sagas, including Warriors by Erin Hunter, The Inheritance Cycle by Christopher Paolini, Life As We Knew It by Susan Beth Pfeffer, The Looking Glass Wars by Frank Beddor, The Hunger Games by Suzanne Collins, and many many more.
I am currently learning how the play the piano, another passion that I wish to pursue.
Are you dating anyone?
I got back together with my ex, and we'll be dating for four years at the end of May. I love him to death, so don't even think about it. ;3

What's your mood?
Gotta grow up and be somebody. :]

What's your current obssesion?
Well, I have Skyrim and Fable III on my xbox. For books, I'd say the Hunger Games and Warriors Saga. My musical obsession is Lindsey Stirling and Alexander Rybak.

Do you know what you want to be when you grow up?
Um, not yet. I'm keeping my options open. College is definitely there, though. :3

Where do you get your inspiration to write?
Whatever life throws at me.

What do you believe in?
I believe in love and living life as much as you can before you die. I've learned that you haven't lived unless you've loved, and I love passing out my love. =] I also believe in being open-minded to the world around us, and not to be stubborn with our day-to-day routines. I urge you all to open your eyes and view people that you don't know; try to think like them and see their views. Look up at the stars and believe how small you really are. Think of the people around you, and realize how much they care and love you. Before you throw it all away.






::Lists of Crap I Love<3::
Favorite Roleplay Themes
» Slave & Master
» Academy
» Taverns
» Werewolf & Vampire
» Originals
» High School
» Whatever the Neighborhood has to offer =]
» My picky, random urges
My Favorite Things
♥ Writing
♥ Reading
♥ Singing
♥ White lilies
♥ Hot chocolate
♥ Literate roleplaying =]
♥ Music
♥ Sweet things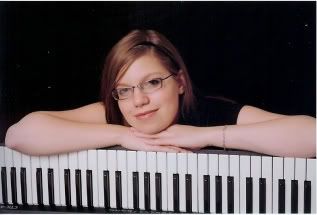 Green Day
My Chemical Romance
Linkin Park
Within Temptation
Evanescence
Ayumi Hamasaki
Maaya Sakamoto
Cool Joke
L'Arc~en~cial
Atreyu
The Birthday Massacre
Three Days Grace
Nightmare
Flyleaf
Finger Eleven
Aiden
Avenged Sevenfold
Angels and Airwaves
Disturbed
Smile Empty Soul
Seether
Shinedown
Crossfade
Papa Roach
Alexz Johnson
Tyler Kyte
Mindless Self Indulgence
Sting
Eighteen Visions
Hollywood Undead
Jose Gonzalez
Bullet For My Valentine
Breaking Benjamin
Angels & Airwaves
Sixx: A.M.
System of a Down
Imogen Heap
Alesana
Rise Against
Yiruma
Joe Hisaishi
Lindsey Stirling
Alexander Rybak
Friends
Viewing 12 of 101 friends
Journal
Memoirs Of A Fallen Angel: Raynn Rotheran
Multimedia