About
Total Value: 156,442 Gold, 10,000 Tickets
[Item Information]
<dream girl
Total Value: 15,208,924 Gold
[Item Information]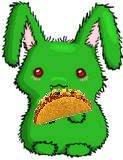 I've adopted a grunny!
Get one now!



so my name is etsuroku i no i dont look rich but DEAL WITH IT OKAY!!!!
so lets go bac to i love gaia and i love my frends being online so be online every timealso im christian i ♥ GOD I also ♥ my FAMILY and my FRENDS so im a pretty nice guy i also love playing my guitar,bass,drums,clarinet,and my piano =D i'm also a resident evil fan im also proud to be filipino even though i was born in saudi arabia but im truly FILIPINO and did i mension gaia is the best.......?-_- did i also mention im chritian and i luv god and my famil and my frens.......?-_- okay nvm did i mention tht im 14 oh maybe i didnt okay thts 1 thing i didnt mention
biggrin
and i also didnt mention im really good at jerking.......or maybe i mentioned tht -_- -_- -_-*thinking if i mentioned tht*.......oh wait i didnt ya
smile
i was also born on december 7 so thts like a long way but still im still young so ya so thts me i also love converse XD

96% of teens won't stand up for God. Put this on you page if you're one of the 4% who will.
-----[][]---- Put this
-----[][]---- on your
-----[][]---- youtube
[][][][][][][][] page if
-----[][]---- you're not
-----[][]---- embarrassed
-----[][]---- to tell
-----[][]---- others that
-----[][]---- you are
-----[][]---- a Christian
♥ If ♥ You♥ Really ♥ Love ♥ Someone ♥ Right ♥ Now ♥ And ♥ You ♥ Really ♥ Want ♥ To ♥ Be ♥ With ♥ Them ♥ Forever ♥ Put ♥ This ♥ On ♥ Your ♥♥ Page ♥♥

TRUE LOVE
A girl and a guy were speeding over 100mph on a motorcycle.
Girl: slow down i'm scared.
Guy: no this is fun.
Girl: no it's not please it's way to scary!
Guy: then tell me you love me.
Girl: i love you now slow down.
Guy: now give me a big hug.
She gave him a big hug.
Guy: can you take off my helmet & put it on yourself? it's bothering me.
In the newspaper the next day a motorcycle crashed into a building because of break failure. Two people were on it and only one survived. The truth was that halfway down the road the guy realized that the breaks were out and he didn't want the girl to know. Instead he had her hug him and tell him she loved him one last time. Then he had her put his helmet on so that she would live even if it meant that he would die. If you would do the same for a person you love then copy this into your profile.
VS VS VS VS VS VS VS VS VS VS VS

Friends
Viewing 12 of 81 friends
Multimedia