EmperorZensekai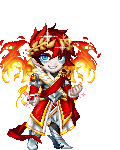 Details
Last Login

12/22/2018 3:50 pm

Member Since

12/21/2005
Birthday

02/01/1989
---
Interests
Favorite Movies/Anime
About
California single college student, commuting a lot.
I love Gaia and follow various forums around the site.
I am prone to randomness and plotting.
I love meeting new people and talking online and getting profile comments.
<3
Ok people keep asking me so here's my wishlist:
Twister the Fire Phoenix
Erik's Masquerade
Solar Mage
Steamgear Desperado
Drachen's Helm
Nautilus Raiment
Demonic Circle
Risky Angels
Overlander Duster
Victoire Corsair
Protostar Guardian
Dante's Divine Verdict
Fafnir the Dragon
Mutha Guppa Armored Arm
Big Mouth Bass'terd Belt
La Jolie Dormeuse
Count's Vengeance
Nation of the Rebellion






Journal
Zen's Plots for World Domination
Ramblings of a Gaia mod.
Read at risk of insanity