About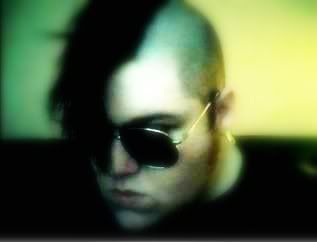 I am in love with the most beautiful girl in the world, and even though we are far apart, I know that she loves me with all her heart. I also collect knuckle bones and the jaws of evil women.
______________________________________________________
Empty male night convict no. 3 of 7
1 removed
tattooed
hand-made
prepaid his vomins
music jerks 10 times it's rhythm
empty males indifferent
empty male arms down
put his foot down an empty stool
i keep my cool
i keep my cigarettes
my ashtray full
empty male get's filled with booze
not to loose my self esteem
it seems pathetic
is pathetic
is the best that i could pull
empty male speaks of females
who just couldn't care less
empty male deserts in sickened, burning, filth neglectable retreat
(fevered and distorted he hails the dead star:
SOMEONE TELL THE DEAD STAR
DEMONS ARE RUNNING OVERGROUND
...
whatever...)
low as he goes
he'll promise the world
he's gonna be a big star someday
empty male goes underground
to a place he could never be found
morning flowers fester on the grave of empty empathy
empty deadstar's empty night
little chance to make things right
emptyness spans space & time & slime goes down the neck
into a toilet full of vomit
empty male walks down empty streets
a nameless remark on the urban landscape
empty male sterile, diseased,
dragging his corpse to the nearby liquer store
empty male's a loaded gun
left 2 long with everyone
allies fall like snowflakes on the cape of empty memories
empty justice
empty lies
vacuumed space that never dies
empty male's got all the time in the world
it's a vacant constellation
TONIGHT!
i will
hold out alone
with every jaded memory there's still something to destroy
'cause TONIGHT
i feel...
DAMNED TO THE BONE
overdosed desensitized
i lost my self control
i only slide
Friends
Viewing 12 of 59 friends
Multimedia
Signature
"Like shadows on a silver screen we're drinking rum and kerosene."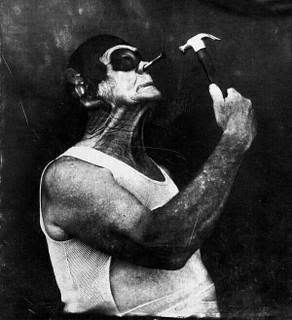 In love with a circus girl, Hyxia.