read and dont ******** judge XP
hey peeps im marco aka emosoul981.
ive been on gaia 4 2 n a half years i think... internet recently broke nd im back woooo!!!! im emo but quiting ever since i went to the hospital 4 thoughts of suicide a couple weeks ago. nd yeah.... pm or coment if u wanna know more . ohhh yeah i dyed mah hair ill get the piks in soon keep it kool bitches thats me down there V
this is me v dont look im ******** ugly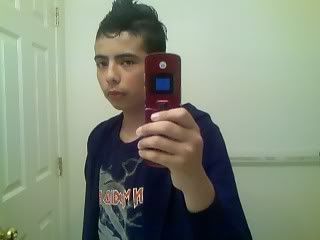 wow i look wierd after i take a shower
wooooooooo cookies!!!!!