About
This is me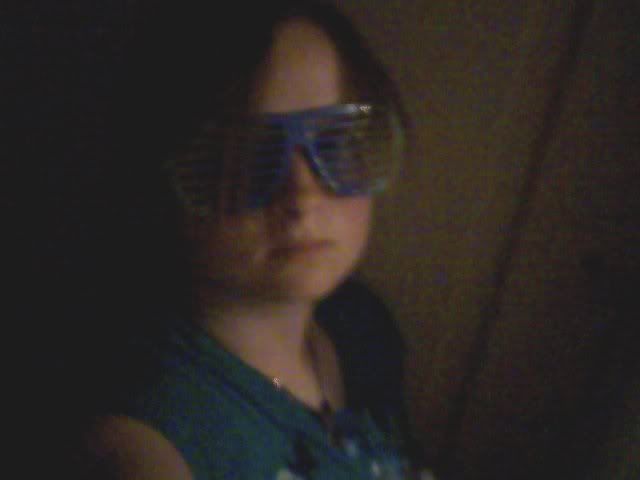 Hey, I'm Sarah. I'm 14 years old of age. I don't give a crap what anyone thinks of me, because I say what I think. I take many ricks, I love running around...and causing trouble. I love swimming...but not too many sports. I love music...I love hanging with my friends. I'm pretty much here for anyone who is willing to listen
wink
I'm am crazy but most people are so if you want to talk be my guest. I really dont like saying much.. but i can be shy but once you get to know me. Im louder then everything..
smile
Birthday: March 29
Nationality: Indian, white
Hair color: Brown, red streaks
Eye color: Hazel
Height: 5'1
Weight: >.>
Favorite game(s): Gears of War 1 and 2 pretty much any games that are violent.
Favorite color(s): black, red, blue and purple.
Nice: depends
Pretty: ehh tell me what you think.
cute: depends
funnny: My friends say I am....
smart: ehhh... O.o
outgoing: not really
Cry a lot: <.<
Favorites <3
Food: tacos & pie
Sodas: Diet coke
restraunt: Thats a tough one.
Movie: The dark knight
Sleep a lot: yes
Snore: How can I tell I'm asleep...
Music: Jonas Brothers, My Chemical Romance.
Favorite activities: Swimming, laying around, listening to music.
Favorite Animal: Cow :3
Not Favorites: </3
People who arent random
The color orange
The wall.. O.o
Stairs..
Tv
Jonasbrothers hater.. </3
Bad dreams
getting hit or pushed around
Bullys ;(
The guy I love and care about the most. <3
He loves emo people, Last year he was my white mexican.....Now hes my Emo studmuffin lmao xD. Hes very close to me and if anyone hurt him you better watch ur back... <.<