EmiLayla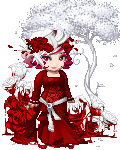 Details
Last Login

02/18/2019 5:29 pm

Total Posts

8537

Member Since

11/24/2006
Occupation

Not really

Gender

Female

Birthday

09/03
---
Interests
Hobbies/Interests
About
I saw a book titled "Sex for Dummies" and wondered why
anyone would teach dumb people how to reproduce?
"Only two things are infinite--the universe and human stupidity, and I'm not that sure about the universe."
-Albert Einstein
"You are a fluke of the universe
you have no right to be here,
and whether you can hear it or not,
the universe is laughing behind your back."
- "Deteriorata" by National Lampoon
You don't need a parachute to skydive.
You only need a parachute to skydive twice.
"I cannot help but notice that there is no problem
between us that can't be solved by you departure."
-Mark Twain
Art by lll Lychee lll
I hate dumb people!


Tank Analyzer

Friends
Viewing 12 of 37 friends