About
DREM AVI: HELP!!!!!!!
HACKS:
miss_luvable_101
jaaaaaaaaaaaayR got hacked (:
kayyy jayyyR yuu better sit back on ur seat and relax becus this is gonna be prettylong&dope biggrin . kay this boyy, hess my SILLYGOOSE(: its so much fun kicking it bak with jayyR and his crassyyazz (: he alwways makes me laugh and smile! haaa(: and even tho he thinks hes cooler then me, he is not (: but hes pretty cool 2 so hit him up cos ppl like him dont come around that often(: im really glad 2 be knowing u jayyR, and did i mention he loves me?xDand i loveee him thats y we're besfrans yo ;o!, yer just the BEST of the BEST besides me that is xDD haha. && haters dont think about messing wit him, cos if yu foooo ill grab my bat and kick yer azz ;o! bwahahah xD i love you jayyR [4/25/09]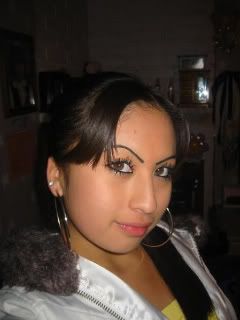 scream hEyy...hEyy!!.... scream hEyy yUUUHhhhh dEErr!! scream ...... 4laugh ....l0olz iiM gLaD ii g0oTcH0o aTTeNtii0oN xDD.....nEyWaYz diiZ bEh Kierra (( AKA )) Kiki...hAcK-N heart PoohBear heart pAgE xDD.....nEywAyz....iiM hErE tUh tEll yUh tHa gUUdd nEwZ nD tHa bAdd!!....tHa bAd nEwZ iiZ dAt iiF yUh mEss wiiFF mAh BESTIEEEEE iiTz 0oVaHHHH!!! xDD iiLL bEEn hAd kiiCkeD yAh dUmB aSSSSSeeSSS!! xp bUh tHa gUd nEwZ iiZ dAt ii heart hYm s0ooo mUcH!! **MWAH** pApii =]] hEz tHa liiGhT dAt bRiiGhtNezzzzzz mAh dAii =)) hE kEEpz mEh g0oiiN nD lAuGh-N alL tHa dAyUmm tYmE!! mAyNe!!! ii lUv diiZ dUdE s0o mUUch xDD w0oRdz cNt eXpLaiiN nAdA 4 hYm xDD ii c0oUlD wRiiTe a h0oLe b0oK aB0oUt Jaaayy-RRR cUz hEz tHa bEsT...nD iiF yUh dNt tHiiNk s0o!! gEt tHa ******** 0oFF hiiZ pAgE evil ....cUz aLL yALL liiLL hAtAz dUh iiZ mAkE hYm FaM0oUs xDD bUh nEyWaYz Jaaaayy-RR (( AkA )) PoohBear xDD ii lUv yUh n0o mAttA wAh....s0o lEt sUmb0oDy mEss wiiFF yUh nD iiTz 0oN!!!!!! nEyWayz...tE aM0o xDD
*** LUV KIKI ; Tha NEW WIFFEEEYY ***
wink
XD thx LOVE U FOREVER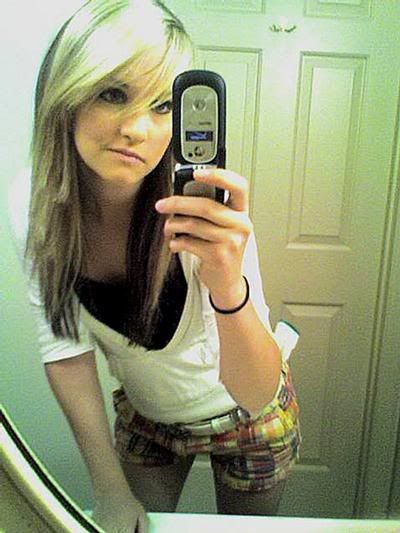 Warning: dis shyt has crap dat ish not suitable fo dinos who r unda da age o 11. XD
:OO oh shyt meh bro juzz got hack'd. (keep diz between u n meh...ish meh XD) N ivv meh bro got hack'd dere gonna b sum fistz fly'n n da air s0 u bytchzz b3ta duck.(warning, iv u get hit, angie will NOT-repeat nott-have anii responsibilities fo anii injuries) ANIIWAY mezz wit da bull n u get da horns (P.s mii buddeh ish da Big fat bull XD) n Im da hornz ARG!!! So back away gansta kiddzz cuz Angie'zz n da house. SUBWAY--KEEP IT FWESH XD. BURGER KING-HAVE IT UR WAY X.X
CAUTION: THIS NOTE ISH TO ALL MUDA FREAK"N HACKERZ WHO WANT TO HACK MII BUDDEH SO GET DA FREAK OUT OV HERE_*BEEEEEEEEEP* u hack3rz XD
ima mad chill person.....sum say funny...sum say weird....sum say smarticall....well im all damn 3 XD
get it straight.....dont get it twisted
name: J.R(2 seperate letters)

location: georgia
age: ask about meh
wat else wat else..........i believe friends r ppl u can trust and rely on so if u cant handle that dont bother commin my way
im a outgoin person most of the time....
i listen 2 rock...rap...r&b(country sucks a** no offense)
my style is like kanye west black/preppy .....i also rock a sk8tr look
i draw graffiti.....learning how to skateboard.....and dance(i pop/tick....w/e u prefer to call it)
XD....anything else u nosey ppl wanna kno pm/cmnt...cool beans?........cool beans(AND ******** YEA I SAY COOL BEANS)
Friends
Viewing 12 of 233 friends
Journal
the feeling of ][-][ell
][ am what ][ am
me
Multimedia