Description Of Myself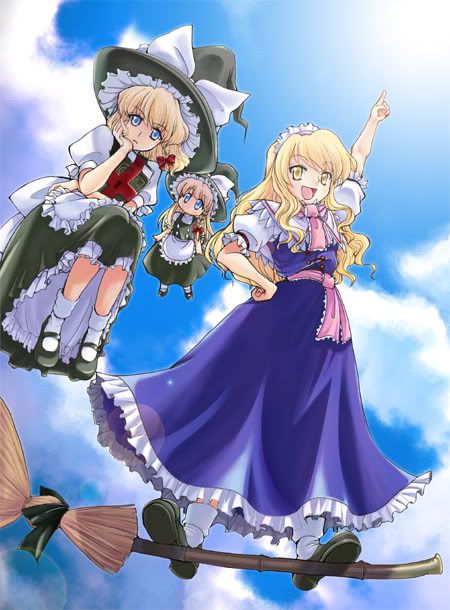 Elise Kirisame

-Species-
Magician/Human

-Abilities-
Able to manipulate other people with voodoo.
Able to make dolls that are used as weaponry.
Healing capabilities.


-Residence-
The Magic Forest/ Kirisame Magic Shop/Heaven

-Age-
8 years old

-Occupation-
Helping her mother, Alice, with meaningless tasks

-Location-
Gensokyo

-Relationships To Others-
Marisa Kirisame - Mother
Alice Margatroid- Mother
Rinnosuke Morchika- Family Friend (Grandfather to an extent)
Tenshi Hinanai- God Mother
Ritsuko Yakumo- Friend/Rival/A sisterly figure
Reimu Hakurei- Family Friend
Shourei Hong- Friend/A sisterly figure
Mariko Knowledge-Half sister/Friend

-Description-
Although Elise comes off as a very shy and timid individual, she is usually very outspoken and controlling of situations. She longs for a life full of adventure but does not want to get mixed up into trouble. She feels it is an obligation to always help others, no matter what the task may be. She is mainly polite to those that she does not know, but more easy-going to fellow friends and family members.