About
Hello welcome to my 2nd account. if you ask who i was well i will let u know. i'm El Eddie OF CR and Lord 24k of Crown Royal. now lets go back to our thing..


mi name is Eddie.
i'm 23 years old,
i live on New Jersey US, my bday is on nov 18. (scorpio)
i speak English, Spanish and learning a little of German,
i got a bussy life soo i'm sorry if i'm a little inactive..




contact me


Kik: invisibleEddie

instagram: invisibleEddie

XboX GamerTag: nicky0084

fell free to contact me but please

if you contact me on any 1 of this.

at least let me know who you're saying your gaia username..




Status: UNKNOWN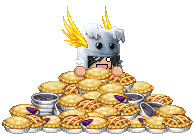 mmm i'm a very competitive person,
not all the times it's a great thing. but i always try my best
and to standing out between others. i'm the kind of person
that founds bad to ask for help.
i'm more the kind of person that gives and doesn't ask back.
unless i don't find a way to make it..
then i choose to ask for help...
but not all the times i do ask..