About
Hey everyone. Welcome to my page. Well I have no idea where to begin. Well first of all I'm British and proud to be so. I'm really loud . No seriously I am. You can hear me screaming from miles away. I'm naturally like this and cannot help but scream when I'm out with my friends. I'm really into Sport, Football mainly. Typical British Sport although we have not won the Eurocup and the Worldcup in ages. I guess we like losing. However, I support Spain since they never let me down and I love Sergio Ramos. I also enjoy playing Cricket and I was part of cricket team believe it or not. I'm into Tennis aswell and I love Rafeal Nadal. Okay now you all thinking I'm a tomboy. Well this might sound like a surprise to you but I'm not. As well as being into Sport, I'm into fashion, makeup and hair. I'm always going to the hairdressers and never leave the house without some makeup. I love dresses and I'm obsessed with rings , shoes and handbags. I am also very academic and is not sure as to which career path I wish to go into. I love travelling and seeing new places. Prefer going to hot climates because you probably all aware of the British weather. Mind you, summer has not even properly started yet. I love meeting new people so feel free to drop me a message or a friend request. I promise I won't bite. So there we have it guys. I feel like I have just filled a section of a job application. Do I get the job ?
Art Given - Thank You !
♥
X
X
X
X
X
X
X
X
Signs Given - Thank You !
♥
X
X
X
X
Multimedia
Signature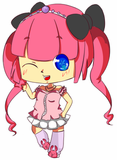 Oh hello there. heart