About
I am Random. I like to type just not at this particular time. so i wont say much but i just addopted this little dude and i would love it if u would donate to it so i can feed it and let it have babies and then i will give u one!!!!!!!!!!!!!!!!!!! sooooo... thnx!!!!!!!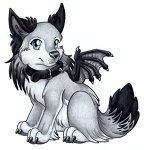 I adopted!
Name:Misleaded Faith
Age: 2 years
Likes: To chill
Dislikes: Animal abuse
Owner: Edward-Bella-NessieCullen
Get one now!