About

Age: To old, too young... What does age matter?
Gender: I'll never tell you, now, will I?
Favorite Color: You mom
Favorite food: Still-beating hearts
Favorite Book: Who Stole My Cheese?
Favorite Movie: Rent (La vie boheme.... -starts dancing-)
Favorite Foods: Pb j. And cheese. But not together. o:
Favorite Bands: Tsk tsk. You should really be reading the 'interests' section, not wasting your time looking at the sad rantings off a teenager, somehow passed off as an 'about me' section.

Friends
Viewing 9 of 9 friends
Journal
I AM EDWARD. HEAR ME ROAR.
...Or just post random blurbs about my somewhat-average, somewhat-not life. Same thing.
RUN IN FEAR, KIDDIES. I AM HERE.
Signature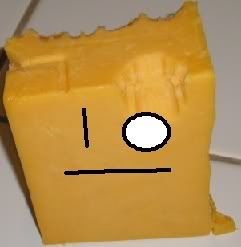 'Rawr?' says Cheese, WHO IS A GIRL.