This is me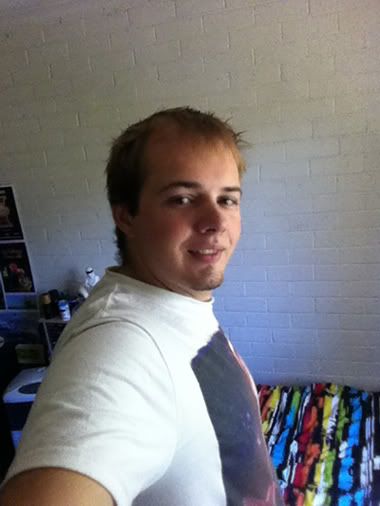 A new era begins, A new chapter in my life. I've come back to Gaia. After a 3 year gap, because of my studies, I've come back to say hello once more and waste some precious time on here while I search for a job to call my own. On the 28th of march I will be presented with my bachelor of graphic design and I will be a fully fledged Junior Designer.
I am 22 - Single - with short brown hair, a goatee, Im quite tall, standing at 6'1" and have an average body. I have a job which I work of a night time, It's not the best but it does pay the bills and allow me to have spending money afterwards
smile
I am a gamer. I love pc games and I dunno what I would do without them. I am currently playing Star Wars : The Old republic and Mass Effect 3. I also love anime and a fair few different TV shows such as How I met your mother, Family guy, Scrubs, American dad and the simpsons.
I don't bite and I love random PM's So feel free to message me
biggrin
Avi Art
art by KAZI-BANDIT