About

Zephermon:You know,for a lengendary warrior of water you sure give alot of hot air
Hawkmon:It is indeed an ocean of trees,but i dont think thats what they mean
How did Izumi eat all of that food??
Well she is a growing girl-Takuya,Kouji
I wanna protect my sister-Henry
I wanna protect my famiy-Ruki
I wanna protect the whole darn city!-takato
Now that you see the team with two Takuya's imagine the team with two Kouji's!-Junpei
I told you to stay in the cave!-Takato
I did until Impmon ~badaboomed~me out! Guillmon
Kari: My brother and I had a give and take relationship. I would give and he would take.
Willis: Davis, you're a baby!
Davis: Who're you calling a baby you baby? (he looks down at himself) Ah! I'm a baby!
Izzy: It's some kind of Marco Polo experience.
Tentomon: I know what he's famous for! Marco!
Agumon: Polo!
Tentomon: Marco!
Patamon: Polo!
Tentomon: Marco!
Biyomon: Polo!
Kari:Where are they Angewomon?I dont see them
Angewomon
biggrin
ont worry Kari,Angemon and I will find them.
Angemon:Maybe I should've taken a left in the search engine?
Angewomon:I told you to stop and ask for directions,uh just like a man
Ken: What's so funny?
TK: You claim to be the Digmon Emperor. You turn good Digimon into your slaves. You see Ijijoudji you're a pretender. You have no idea of the powers that you're up against
Tai: Izzy.
Izzy: Look, it's Tai. Where are you?
Tai: I'm home, but I got your message that you're in danger. I'm trying to find you.
Izzy: Tell me about it, I'm trying to find myself... don't bother coming back to the digiworld, Tai. You'll just corrupt the universe.
Gatomon:What in the Digi World is she doing?
Izzy:She appears to be conversing with herself
Gatomon:She's loosing it
By this you can see that im tooo obsessed with Digimon
heart
And thank you Yaoi_Yuri_DigiFreak for some quotes
biggrin


Digimon isnt all that i like..these are some of the other anime i like *not too obssesed though*


and..

and last but not least


Dun dun dun
sweatdrop

MEOW! Beware of Kouichi and Kouji's cuteness!

WOOF!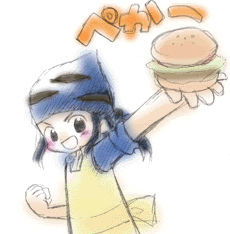 taste it or else!

Join plz??

i wanna look like this!


lucemon?
Friends
Viewing 12 of 154 friends
Journal
Macey-Chan's Journal
Take the quiz:
What Angel Are You?

Night Angel
You are a night angel.Smooth, calm even when angry, and slick.You love dark colours, Purples, Black, Blood red.Water loves you and you love water, you get one wonderfully since you shine for her and she refelects you.You have an attacment for leather, or somthing similar to it.You don't have a big anger, more of a deep one, you will hold a grudge for eternity but you make the punishment fit the crime.
Quizzes by myYearbook.com -- the World's Biggest Yearbook!
Me journal....well there could be some fanfic....and i just made a poem....tell me what you think!!!! (well if you call it a poem)
Multimedia