About
What can I say? I'm a writer, dreamer, believer, listener, observer, reader, thinker etc, etc. I personally am all together a generally shy and quiet person who struggles to find her personal road, or purpose, in life. I live to dream and die to find those dreams. I am a complicated person to know, my attitudes change variously, but I can say that I am the most least likely to turn back on my promises I made to those I care most about in the world...
Basic Facts?
To start this off, my age changes year by year so I will only let you guess my age. Unfortunately I don't get on as much as I use to really do anything besides check my favorite forums. So I don't accept random friend requests from people I don't know or ever talk to.
Long enough
Random things?
I'm a daydreamer, I love to sleep in.
I use to write stories and still do ocassionally.
I enjoy summer nights.
I love anime.
I enjoy photography.
I still play Xbox. LOVE Halo~
I have only 4 1/2 friends. That "1/2" stands for someone who can occasionally be a d**k.
I can Roleplay.
Can.
That's me basically?
Friends
Viewing 5 of 5 friends
Journal
My Dream Journal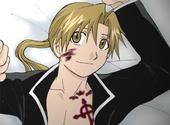 [align=center]I will plan to write about my dreams and hopeful plans I plan to make. And things I do each day.[/align]
Multimedia