About
Salutations. 8D
Hee. Hi. :3
Mmkay, so my name is

Sophie.


Sophie is 15.
Sophie doesn't like being fifteen.
She is

QUEEN OF BALLOONLAND!


Sophie has ugly hair. >0
And small hands.
These things, she hates.


Sophie thinks she is annoying.

She thinks this is a good thing.

Sophie is obsessed with

Super Mario

. She likes it on Nintendo 64, DS and Wii.

She misses her Nint. 64.




Sophie likes animals, very much.
She has a fluffy doggy, three lil' kitty cats and a guinea pig.
She wants a little rabbit that she will call Livet.
She will feed Livet carrots and apples and he will drink

Evian.








Sophie doesn't actually like talking in third person.
She does it to annoy.
She hopes it is working.

Sophie goes to special school. :3
It's cos' Sophie is ill.
; ;

Sophie has CFS/ME.
She doesn't expect you to know what that is.
She doesn't expect you to pity her.
She only expects you to give her brownies and lucozade. (;
Sophie likes her special school. It's full of
loons.

And also she doesn't have to wear icky uniform like in her old school.








Sophie

LOVES

to draw.

She dislikes her art teacher telling her what to draw and how to do it. >[[[

She is currently doing her GCSE in art (among other subjects).

She's only doing the short course because her first year of GCSEs was a bit of a ******** up and she had to start again in September 07.

Sophie wants to go to college next year.

She wants to study art.

She's absolutely [******** terrified.

And doesn't know what to put into her portfolio.




Sophie is partial to getting drunk and feeling up unkown mens' chests.
She likes beer, and Snowballs. But Snowballs don't get her drunk.
neither does beer.
For that she uses vodka and coke.

Sophie once tried weed. Sophie did

not

like it.
She coughed for about 10 minutes.
Then drank some whiskey.
Sophie went a bit far that night.

Sophie has discovered two things writing this:

She hates her name.

She loves talking about herself.

Sophie is proud she learnt something.
It does not happen often.


Sophie has met the love of her lifee.
It is
music.
Or rather, listening to it.
Sophie cannot make music. It saddens her.
Sophie loves all music.
She does have favourites, though.
A list of those favourites will not be provided.
For Sophie is a lazy little s**t.
Sophie loves to wear bright colours.
She loves to get weird looks because of what she is wearing.
It gives her thrills.
She loves

Hello Kitty

,

Noddy

and

Pocoyo.


She is sad because you can't get much cute Pocoyo stuff.


Sophie likes talking to people.
But only if those people are interesting and unusual.
And if they like to talk themselves.
Otherwise Sophie gets bored and then gets rude.

Sophie is getting tired of typing now, and her ear-rings are diffing into her neck.
They are cute earrings. Pink hearts with lil' mushrooms on them. :3

Sophie will go eat dinner now.
She is hungry.
She wishes she was having Cinnamon Sugar pretzels for dinner.
But she's got cheesy mash and turkey instead.

; ;



P.s. Sophie loves you and your dog.
Multimedia
Signature
I'M HAVING A
B-B-BALL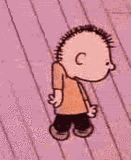 COMMENTS ARE V. MUCH CREAMED OVER