About
Name:
Julie
Age:
21
Height:
5'1"½
Birthday:
12/01/90
Gender:
Female,
with male insides.
Martial Status:
Single.
I Enjoy:
Music. Cosplay. Art. Sweets. Photography. Anime. Nature. ETC.
And This Is Me:
[x]
[x]
About Me:
* I am an artist. I love to be creative.
* I have been a member of Gaia since 11/17/2005.
* I will only add people to my friends list that are really close friends. So if you would like to keep in touch, please comment me instead.
* If you wish to know more, just ask me. That, or you can view my journal.
Journal Update: 03/19/12
Youtube.
Deviantart
.
Tumblr.
Facebook.
Journal.
Comment.
View Comments
.
Journal
Epic Rave Monster's Extras
Another Gallery With Cosplay Pictures
Journal Updates:
This Journal includes quite a few different things. Poems/Lyrics, My pictures, My role play characters, Avatars, Avatar art, and much more. Just pretend it's some kind of side order. Leave a comment, mkay?
Multimedia
Signature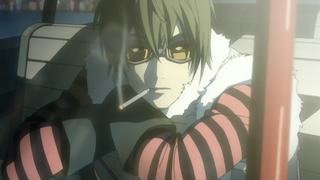 Who came up with the idea that Matt has red hair?

talk2hand
A literate role player.

MattxMello <3