About
-->CLICK HERE!

--They call me Jaz--
-->I ish a mule!
ElLo!
I love to read. I'm almost always with a book. The best book ever is Twilight and New Moon!
I have a weird a obsession with sparkly things.
I love to draw and write poetry. Some of my poetry is in my journal.
I have hazel eyes and my hair is I don't know the excat color but everyone says its a mix between blonde, brown, and red.
I love pixie Stixs! Gummy worms! And lolllipops!
Yes, I know a little weird. You have be warned.
I almost always in a good mood and get reallllly hyper.
I have terrible spelling skills.
I'm very random!
I love pigs, kitties, and butterflies. Pretty much any animal.
Oh and I play softball.
I love the movie The Crow and The Nightmare Before Christmas.
I have a bad temper, is impatient, very clumsy.
I loves Pokemon.
I loves to talk to my Ellens! <3 I loves her and you should be jealous.
I'm a terrible singer, but that doesn't stop me! D=
I'm very sarcastic, so please don't be offended.
NO, I will NOT donate to you, just because you ask. I don't care how poor you are.
-->My sister is bluecat868, don't mess with her!
Total Value: 1,151,113 Gold
[Item Information]
Item List:
Blue Torque Shades
Elegant Blue Ribbon
Fairy Wings
Oculus Magica
Those 70s Blue Pants
#FFFFFF Complex Band
Cloud
Elegant Veil
Flower Wrist Band
KiKi Kitty Plushie
Marshmallow Snowman
Staff of the Angels
Winter Rose
Winter Fox Mink
Buck Teeth
Angelic Pendant (Glow)
Friends
Viewing 4 of 4 friends
Signature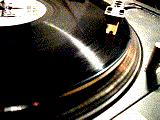 Till_ (the) _End's Mule!