About
Hey, whats up?
My name's Hailey.
I like listening to music, hanging around, drawing, taking walks, playing video games, reading, as well as many other typical teenage activities.
When it comes down to it, I'm a pretty laid-back person, though I am easily set off. Does that make any sense?
My general interests are spicy foods, weak sugar, DNA, 16-bit graphics, and the finer points of human life.
Please note:
- Im up for random trades, clan invites, zOMG, or just messing around in rally xD
- I hate fangirls, with their "SUPER KAWAII DESU-NEE~" bullsh*t.
- I do NOT panhandle for gold, but I DO accept donations. I do not ask for them.
-I'll be your friend unless you're a d*ck.
- I dont spend my entire life on gaia, so don't call me a n00b just because my avi isnt worth 800k. I dont give a rats a**.
- I hate FAT UGLY COSPLAYERS who abuse the japanese language. You arent asian, and you arent "Super Magical Sailor Neko Chan Uchiha." Knock it off.
Some Facts about Me :3
-I absolutely HATE the winter
-My favorite color is Purple
-I love birds, sheep, and foxes
-I am aspiring to become a vet or an animal caretaker
-My favorite foods are pickles, cheddar cheese-its, fish n' chips, Chicken and broccoli ziti, wasabi peas, yorkshire puddings, pies, pastries, and cakes.
- MOST IMPORTANTLY, I am in love with a boy named Dylan Faria. Im the happiest Ive ever been, and I never want to let him go <333333
Get to know me, I'm not so bad.
<3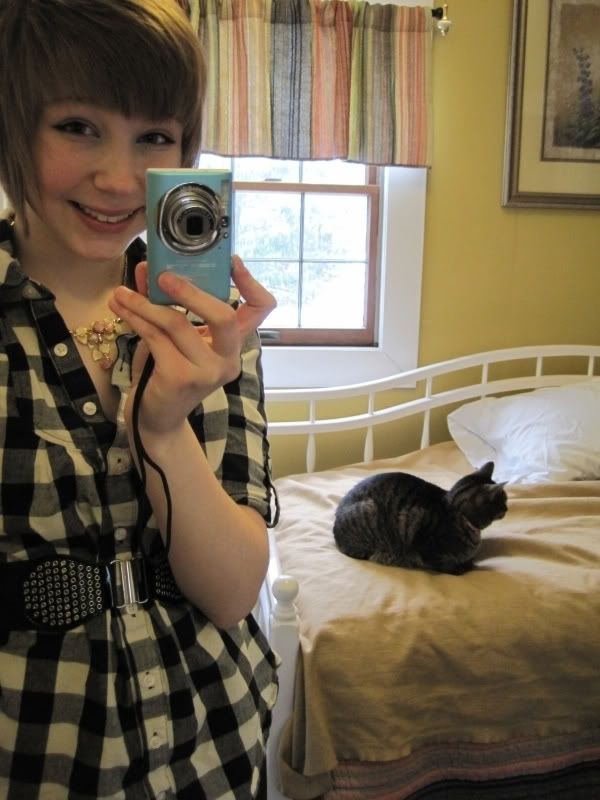 Me, unfortunately.