About
Jae Jae, Jizzie, Jae, Seccom, Sexx, Momo!! 4laugh
v v v MY IRL PICU IS DOWN THAR SOMEWHERE v v v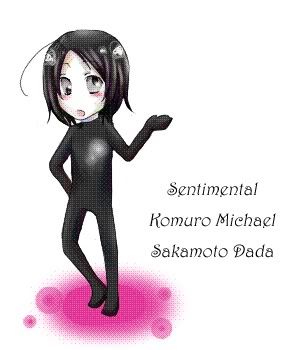 BUT IT'S SECCOM MASADA FOR SHORT.
Female
19 ~
Leo ~ 08//08//1992
Art Fanatic ~
Crazy Cat Lady ~
Scottish Folds are emotion_bigheart ~
Efrain is even more emotion_bigheart ~~~~
Over Imaginative ~
CATS?! WHERE?! D<
So I ask, "What would I be without You?"
Like Stevie without Wonder,
Hunger without food
A sheep without a shepherd,
Asleep without Your message
That despite the skeptics, in the end You were true.

>>>epik high<<<

Art + Music = good times




I love talking so don't be afraid to chat with me!
Gaia wants to guzzle your money.
I support Gay Rights.
Okay... I promised a picu...D<

Be sure to check my DevArt
here
. I give out free art!!
heart

Jizzed
Friends
Viewing 1 of 1 friends

Journal
Art Book
Current List of Art~
Multimedia
Signature
あああああああああ
I do art. Click link. I like to give out free art~~