About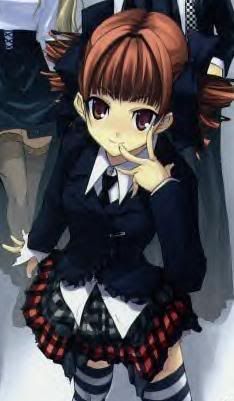 Rebellious Apparition You are a rebel, original, witty, many times sarcastic, smart, competitive, and highly skilled. You are both the athletic and the intellectual one on every topic (or at least you try to be). You have a spirit that's very passionate, a bit self-centered, but extremely outgoing. At school, you are very talkative in class lectures, letting everyone know your opinion (that can sometimes be cynical but brutally honest). You dress in whatever it is you like, especially rock brands or anti-political shirts. You tend to be a bit stubborn but in the end you pull off whatever you planned in the first place with high marks and appreciations. You want to let everyone know that youre a no-nonsense type of person. Go you!
~~Color (s)~~ You're very creative and individualistic therefore your pick of colors varies widely. It can be from black to pink, or hot pink, or from gray to green.
~~Number~~ 1. . .for unity, creation, independence, assertiveness, the self.
~~Season~~ Most likely than any other, Autumn. Why? Because it represents maturity, experience, closing in, preparing for anything, and being confident.
~~Possible hobbies~~ Writing, reading, performing greatly in all of your presented challenges. Oh, you LOVE challenges!
~~Most similar animal~~I am battling between a lion for its pride, power, raw strength, and danger, and a cat for its individuality, independence, and mystery. You pick!
~~Phrase~~"It's better to be a witty fool than a foolish wit." -William Shakespeare.

ur a skater! i like u! ur probably a very good skater.
GUY FACTS:
When a guy calls u
he wants to be with you
When a guy is quiet,
He's listening to you...
When a guy is not arguing,
He realizes he's wrong
When a guy says, "I'm fine," after a few minutes,
he means it
When a guy stares at you,
he thinks you're the most beautiful thing in the world
When you're laying your head on a guy's chest
he has the world
When a guy calls you everyday
he is in love
When a (good) guy say he loves you
he means it
When a guy says he can't live without you
he's with you till your done
When a guy says, "I miss you,"
he misses you more than you could have ever missed him or anything else
Friends
Viewing 12 of 28 friends