Classified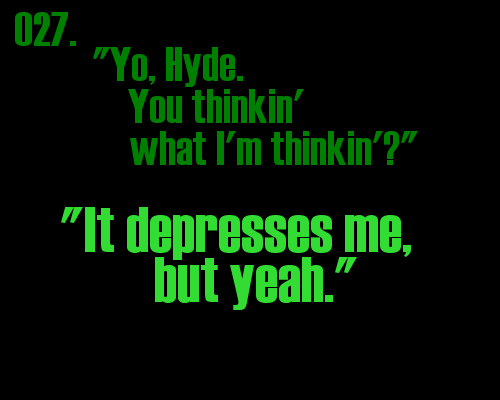 Yo!
If you haven't deduced by now my great obsession, I am highly obsessed with Hotel Dusk: Room 215, an old Nintendo DS game from its early hay day that deserves at some point to get remade...or at least made available to the newer generation.
I am also a huge fan of it's protagonist, Kyle Hyde. A sassy, snarky, sarcastic former Detective.
You should really check the game out sometime. All the lovely text quotes are actually lines from the game, the bottom half usually the words of Kyle (or a thought).
As for myself?
I was once a teacher but quit as I couldn't stomach the bull any further from the system and was beginning to lose joy of teaching due to it. These days I've returned back to school to get a basic degree to try and figure out what I'd like to do now that I'm no longer teaching.
In the meantime I work part time in a dead end retail job and part time as librarian.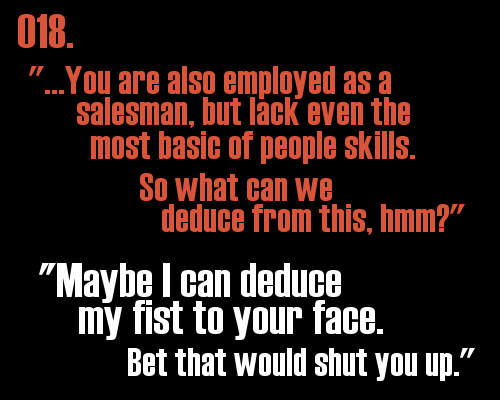 This kind of sums up my feels of working in retail honestly.
To be honest, I kind of have been trying to look into making being a librarian a more permanent job and career.
I love reading and enjoy being in a library anyhow.
I was away from Gaia for a long hiatus and only came back due to a friend becoming active once more and asking I join him back on the site along with his incessant nagging I give the new game Lake Kindred a try.
I cannot even begin to state my shock at how much the place has changed.
In any case, hope to make some new friends and enjoy Lake Kindred for a bit.