About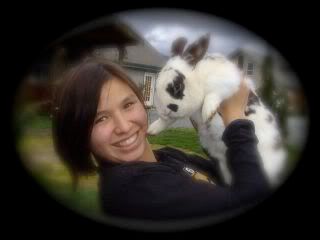 Tis is me everyone!
heart
I'm a Gemini "June 2"
I'm aware of myself then usual, I'm hyper and alert to every move I make- especially in the presence of others. I feel self-conscious about the words I speak and I may be constantly asking myself if I'm saying the right thing to the right person at the right time. This overanalyzes myself and everyone around me may drive me completely insane if I'm not careful. I'll try not to take everything so seriously.
I love to ride my horse and play with my dogs and sister.
I really like to; Draw, sleep, eat, watch T.V., watch all kinds of anime.
Friends
Viewing 12 of 68 friends
Journal
Be There.
Yah, um... I'm going to do a little journal of my love life if that's okay with you.
The fun has arrived! Come join Cecily and her heavenly blue-eyed boyfriend Damian on their hilarious or sometimes really frightening adventuress… You'll never get enough of theses handsome young boys. *cough* The stunts they do are so amazi
Multimedia
Signature
Good boys go to Heaven.
Bad boys go to my house.