About
Dream avi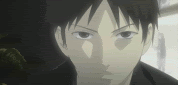 Spasms
Denkoumarus back and taking control of her computer again!!!! ಠ_ಠ
"If I wanted to hear you speak, I would have pulled the ball gag out of your mouth." -Denkoumaru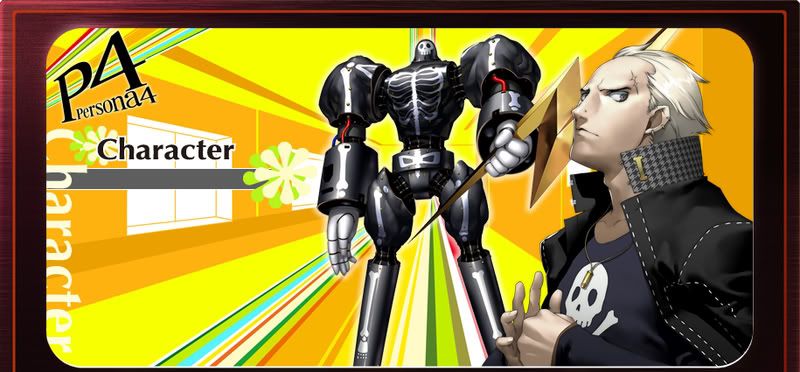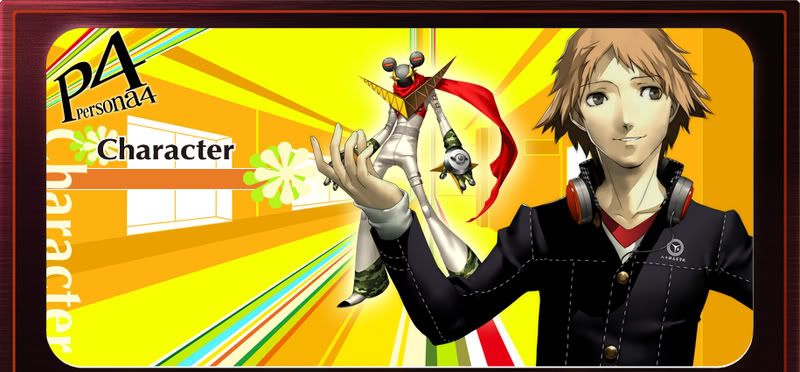 Whooo new OTP! Bask in there glory!! *basks*
OMG Fave Quotes!
Yosuke: "So..what do you think of him, Kanji?"
Kanji: "Huh, what do you mean?"
Yosuke: "Well, I was just wondering if he was your type."
Kanji: "Oh, I get it."
Kanji: "What you're really asking is... 'Will you please beat the s**t out of me, Kanji?'"
Kanji: "Alright! Screw studying! I'm done! It's time for my animal crackers."
Rise: "Ooh! Ooh! Can I have some too? I wanna find the penguin!"
Kanji: "HANDS OFF THE PENGUIN! It's mine!"
Teddie: Thank you, Sensei and Yosuke. I love you.
Yosuke: "Love" is kind of strong.
Teddie: I can take my top off if you want.
Yosuke: L-let's not.
Kanji: C-Can I feel it?
Teddie: Okay, but be gentle it's my first time!
Yosuke: Cut it out there are kids around!
Yousuke: Oh no... The Christmas Edition of Mystery Food X is about to be served.
Kanji: Bring it on, I'm ready. Got my insurance card and everything.
Kanji: " I'm gonna RENOVATE your a**!!"
"I'm not a heterosexual, nor a homosexual. The one I fell in love with is not a woman, nor a man; it is just you. Is such love wrong? If you are a man, or a woman, it doesn't matter. Because you are you, that's is why I love you."
Ok well I thought I'd take the time out of your busy schedule, and tell you about the best thing since the red vine *candy* was invented. Persona 4... the latest installment of Shin Megami Tensei: Persona Series thats been released in English. Let me tell you its awesome! Its better than Persona 3 and I loved P3. Its just, Squees. I like the fact that you can actually make friends with the males of your group in this one, I have to stop myself cause I totally want to just hang out with all the guys. >.< I mean Yosuke and Kanji are soo cute! I can't help it.
You can go fishing, cook, Read books, and even get jobs. And when you cook you can decided to share your creations with other characters that you have made friends with. And do side quest for other little characters in the game. Its just plain awesome. Great job ATLUS! And keep the Shin Megami Games coming!
And I do have to say that Kanji and Yosuke are my new OTP. Which sucks right now *cant find no fanfics, Pouts* Well I cant wait to play P4 again!!! *twitches*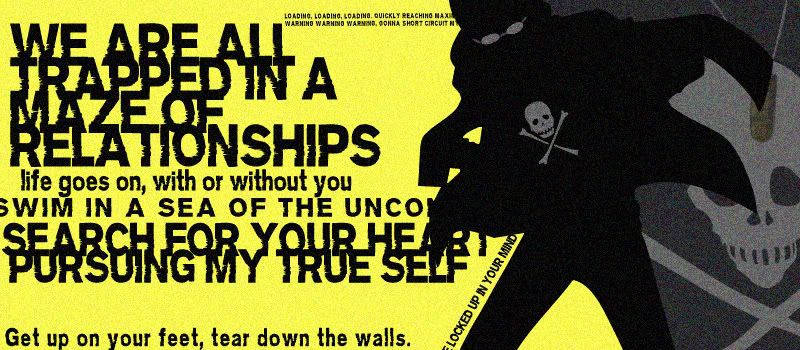 Kanji is love.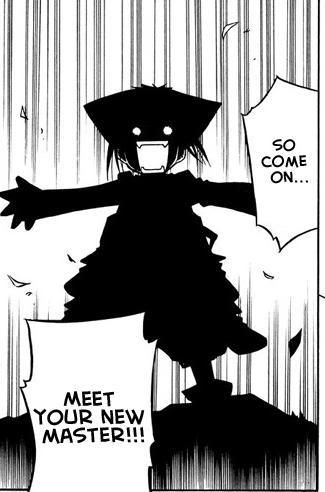 Names Denkoumaru the Tengu... Have any questions Pm me.
Name
(Official) : Denkoumaru
Nickname
biggrin
en-Den
Mode of combat
: Teeth, claws, Kiseru (she will blow smoke in your face and flee, or land a low blow.) Ancient Katana, low level spells, A well placed smile and threat, pure instinct.
Birthday
: April 26th
Height
: 5"1
Weight
: 155lbs
Blood Type
: B
Race
: Unknown
Measurements : Unknown
Birthplace
: Michigan
Hobby
: Spending time with Flavius-Chan and Kitsunenochi017 -Nuzzles- , yaoi, and writing fanfics. Gambling, wandering old mansions.
Personal Treasure
: [Flavius], Kitsunenochi017 Kiseru, and Katana.
Favorite food
: Meat
Likes
: Flavius:hearts:, Kitsunenochi017 Vexen porn...xL ZukoxSokka, SetoxJou, SaitohxSano, AxelxDemyx, MarluxiaxVexen, LuccixPaulie, GizelxEuram,JinxHworange, SeiferxZell, Wesker x Chris, and Altair X Malik.
Dislikes
: Vinegar and anything with vinegar in it....
Forte
: Gambling
Other things worth mentioning
: Will do practical anything for [Flavius], Kitsunenochi017 "I mean anything." -Smiles-
Occupation:
The Nurse of zOMG.
Character Summary:
Denkoumaru use to be a normal, but to many days dabbling in magic and chemicals she didn't understand has left her mind and form twisted. Though she can do very simple magic, like heat water and heal wounds, she if now physically incapable of doing any attack spells. She likes to gamble, but not with her own money, she will ooze out pure charm that gets you to drop a few coins in to her hand., before you even know what you are doing.



Physical features: Black hair and white glowing eyes, her face is a soot black, teeth razor sharp which seems to be formed in to a permanent smile. she is known to bite any available body part when cornered . Expression is grinning mischievously, she never seems to stop smiling, though it is possible by looking closely to know when she is displeased. She either wears glasses or a eye patch on her left eye, its not known if the eye was damaged in a fight or by the magic, or if she just wears it for a fashion statement. She is short by normal standers (5''1).

Clothes: Cureently she is in to the occupation of a nurse, so wears clothes according to her occupation.


Weapons: Teeth, claws, Kiseru, low blows Ancient Katana, and low level spells.
Now lets all say it together....Mmmmmm XL~~~~.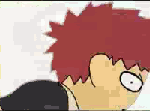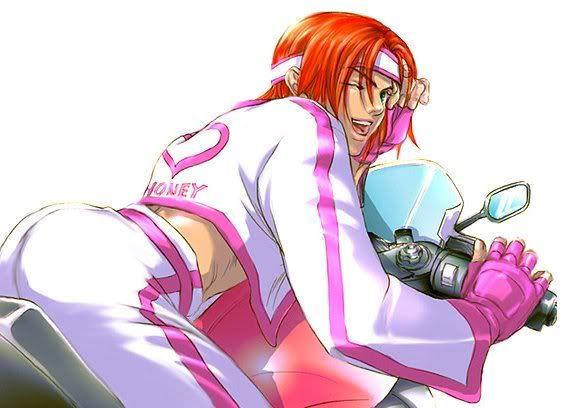 The cutest Uke ever, Hwoarang.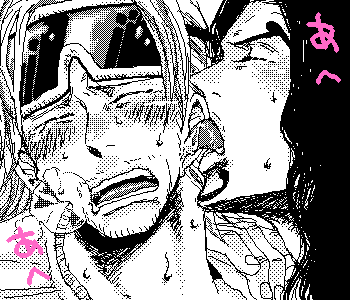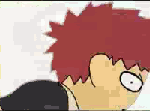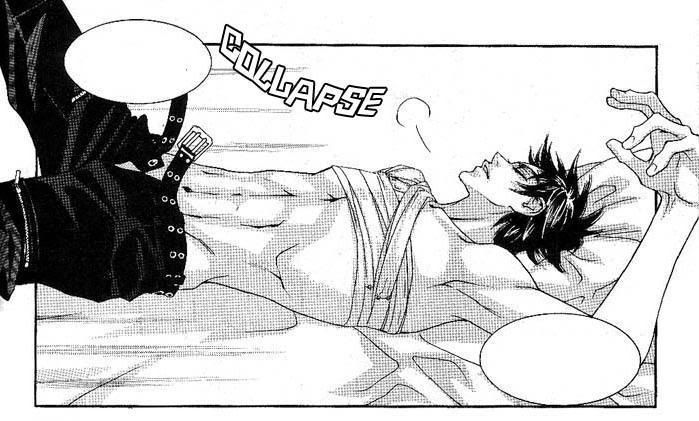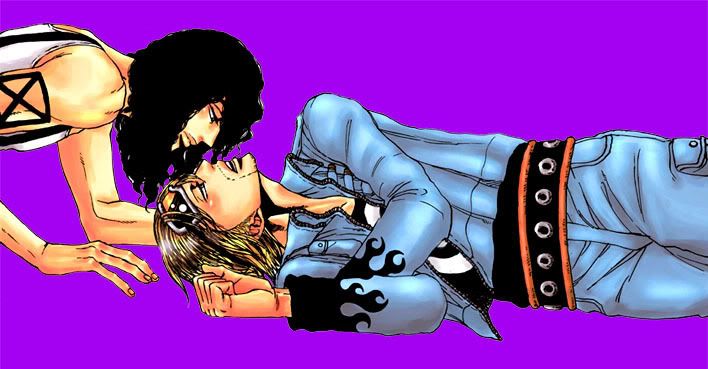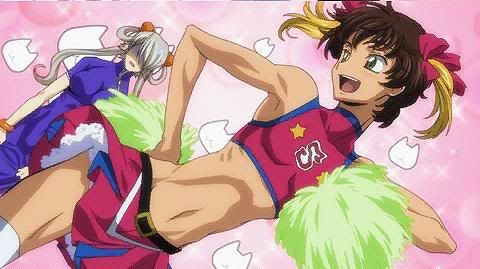 Theres just something so appealing about a guy in a skirt.