About

Hey!! It's Demonic Angel of Hearts :]

I really haven't been on Gaia too often (since I've been wasting my life on facebook) but I'm trying to catch up now :]

Let's go with the basics:
Name: Kelly
Age: 15
Ethnicity: Chinese (white-washed xP)
Sexual Orientation: Straight
Where would you most likely find me: Making videos for my youtube channel :O (well starting to)
How can I contact you beside Gaia: My Youtube Channel :]
Height: Around 5'8
What do you look like: *looks for a good photo* get back to that one later xP
Hobbies: Shopping, Making Videos, Chatting and Hanging with my friends, a bunch of other stuff I can't hink of, like to make people laugh :]

Current Goal:
Go back to being a WG Regular :O
I haven't been on in AGESS and now people don't recognize me :[

I also make WG Threads!! : D
~Sweet, Sour, Salty, Bitter, or Spicy
~Which ot the Two AAY Would You Want to Rule the World
~What is the AAY's Ethnicity?





Friends
Viewing 12 of 31 friends
Journal
The Randomness of Moi!!
Multimedia
Signature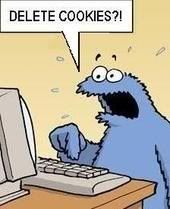 <3
Took a REALLLLY long break from Gaia xDDD
Now time to catch up : P