About
.**..................**.....**........*.........*....*..............**....**
.**..................******.........*******.....*..............**.**
.**..................**.....**.......*................*...............****
.**********....**.....**.......*******......******......**....**
..******........**......**.....*********............******.......******
.**......**.......**......**...........*...................*.........*....**......**
.**......**.......**.....**............*...................*...........*..*******
.**......**.......**......**...........*...................*.........*....*.........*
.*******.........******............*...................******......*.........*
.*******......******.....*******....******...******....***....***
.**........*....*.........*..........*..............*......*.......*....*..*...*...*
.******.......*.........*..........*..............*......*.......*....*...*.*....*
.**.......*......*........*..........*..............*......*.......*....*...**.....*
.*******......******...........*..............*......******....*....*......*
( that was "check out the bottom"....only if you want to see something really funny)
i love a man namd drew...you'll see his picture in the backround of this profile....a family friend n has a live band....check him out at http://www.myspace.com/drewtful...he's really great...love other people, friends, family, general, developing, music, and boys...lol i am really not how old i am on this profile...n i will not tell you my real age
smile
n i m not sorry about it...y should i b? Enjoy my profile and leave comments please...u leave one and i will give you a few
smile
have fun.......n if u think i'm stubborn...here's wut i have 2 say....don't hate because i'm the devil's saint!!! lol For those of you that have a crush on me...speak up....because Drew knows i love him but he's too old for me.
Well, basically this is what the thing below was SUPPOSED to say, but everything's blocking it so here it is:
WANTED:
A TALL WELL-BUILT WOMEN WITH GOOD
REPUTATION, WHO CAN COOK FROGS
LEGS, WHO APPREICATES A GOOD FUC-
SCHIA GARDEN, CLASSICAL MUSIC AND TAL-
KING WITHOUT GETTING TOO SERIOUS.
BUT PLEASE ONLY READ LINES 1,3, AND 5.
haha! that was good, well...
bu-bye peeps!
i know that I haven't really shown i care..it's because i don't care....i wish you did...im not hearing things because i am deafened by your voice...i can't speak because you make me speechless...i can't walk because your cold breath makes me freeze...you can move because you always want to get away from me...why?
you always talk because you always have to say i'm busy....with what? you can deny me and likem me as an aquiantance instead of a friend....and you say you have a girlfriend and you're going out with her...with who? one day you answer saying you...i cry and have a little smudge of eyeliner down my cheek...you wiped it away with your black nail...then i bleed for you.
now here you go denying me again...are you going to hate me now? because it seems like that when you show your black nails to make me bleed and when you show your clothes off to [prove you're better than me...and yo also speak like your tough to cover the pain you caused yourself form hurting me.....why did you have to go?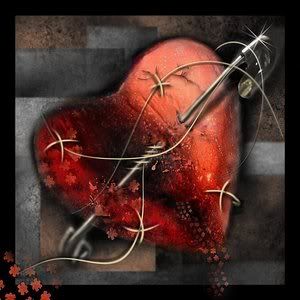 Friends
Viewing 12 of 19 friends