Stuff about Mandy
My very good friend BellyButtonRing made my Papa Roach profile, if you want one you should PM him for details about ordering. He rocks. <3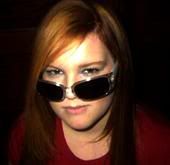 ME
pretty? ..mm...maybe...depends on what you guys think wink
Name.: Amanda
Nickname.:Mandy
Age.: 14
Orientation.: Straight, but does it really matter? I mean love is love
Relationship Status.: ninja
Likes.: Music, Reading, Writing Stories and Poems, Rollerblading,
Cookies, my iPod Nano, Pickles, Hugs, Nice people, Sharpies <3
Dislikes.: Mean People, Fighting, Yelling, Crying, Posers, Vegetables, Lies, a huge amount of drama at once, Bugs...and the Boogie Man </3


Aye names Amanda, most just call me Mandy though, which ever you perfer, anyways, not much to say about me..just....strange...
I have a wonderful brother named Landon, and now I have a wonderful sister named Faith. I love them both very much.
Anyways here's just some more info about me..

I am a very sensative person.
I write stories and poems, not good ones but ...oh well
I am very shy.
I'm not outgoing.
I dont believe in myself at all.
I'm a loner.
I love night time...
I lock myself away from others if somethings wrong.
If somethings wrong I try to make it sound like everythings fine.
I love music.
Music helps me express my feelings when I cant express them with words.
I am a nerd.
I am a dork.
I am a


I'm a daydreamer.
I love to read.
I like playing videogames.
I like playing football with the guys.
I like to stand in the rain.
Crying in the rain is better then crying without it...
I do whine sometimes but it's only cause I want to feel loved.
I want to get married and have kids someday.
I want a guy to prove to me that their not all the same..
If you break my heart, then break it well....cause I maybe in a state of depression, for God only knows how long, but in the end it'll only make me stronger...
I am lovey dovey.
I want to be romantic with a special someone..
I dont want to live alone..
I'm afraid of never finding that special person ment for me...
I want to fall asleep in a guys arms, I want to feel cared for, I want to feel special, I want to feel beautiful, I want to feel loved.....is that so much to ask for?...



My Tavern/Bar


..I hope you enjoy your stay..

My Hangout for all Meh Friends and others





My Quest Thread




My Friend Mikey's Guild


Randomness of Me
"My Pokemon brings all the boys to the yard, and their like "You wanna trade cards?" Damn right, I wanna trade cards I'll trade you, but NOT my Charzard ..."






See my other Avi Art from People in my Journal
^-^