about me
Hello everyone
My name is Sora.
(no this is not my real name and you wont have it anytime soon too.)
I love to play video games
I love anime
Kingdom Hearts, and Final Fantasy are great games
I love many animes such as Ouran High school host club, Kaidan Resturant, Tegami Bachi (letter bee), Naruto and many others

Writing is my life right now. I hope to be an author.
Avi Art: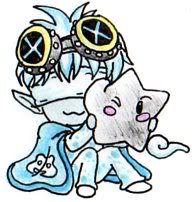 By, Mangabent