About

David Berkowitz
"I didn't want to hurt them, I only wanted to kill them"
Would you dare enter my world? My world where everything consists only the colors of white and every shade of brown? Where haunting old bells endlessly ring like ticking clocks from the old steeples... warning me of my fate and the punishments yet to welcome me?
A world where deformed, decaying dolls are your only true friends and everyone you know has no knowledge that your already dead...because you never were alive? A place where empty deserted playgrounds are the only sanctuaries you have left?
A place in which you have no other option but murder...or they will take you first. It's your own choice to make if you wish to enter my cold room...I can't stop you. But I can only tell you...
You're making a fatal mistake.....

-because there is no getting out.


Name: Gevallen
Age: 19
Sex: Male
Sexual Preference: Raine


"We've all got the power in our hands to kill, but most people are afraid to use it. The ones who aren't afraid control life itself."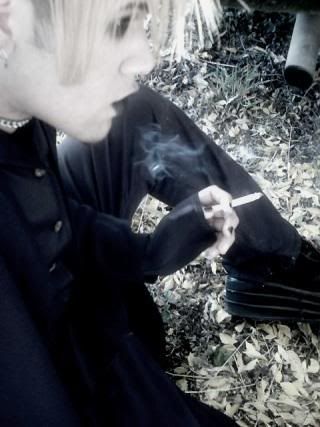 Mine.
Friends
Viewing 9 of 9 friends
Journal
G e v a l l e n
Multimedia
Signature
[[I was banned.]]


We serial killers are your sons, we are your husbands, we are everywhere. And there will be more of your children dead tomorrow